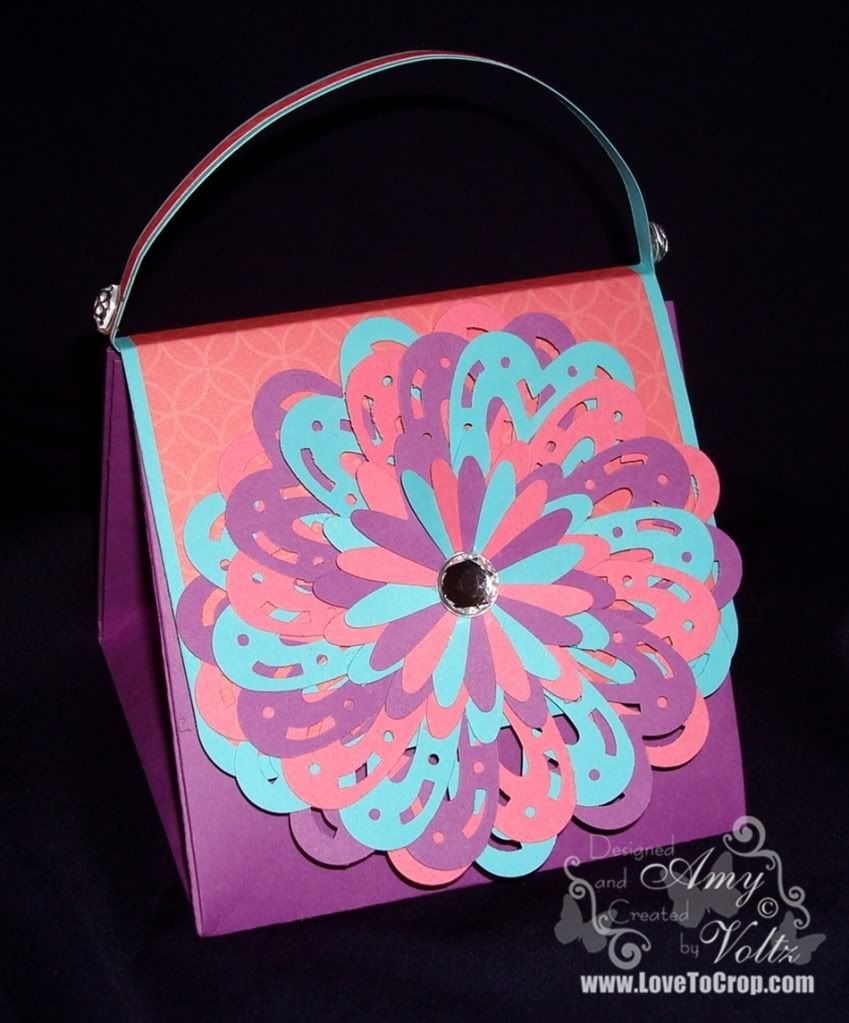 Welcome to It's A Joy 2 Scrap's April Fool's Day Blog Hop!! No foolin'... I have a FUN project for ya!! If you came here from Kara's Blog, you are in the right place. However, if you're just visiting me by chance or just checking in, you'll want to hop over to It's A Joy 2 Scrap's blog so you don't miss out on any of the fun!!
For this hop, we were asked to create a project that "tricks the eye" or does something you might not have expected it to do... I saw a Scrapbook Purse very similar to this one on Split Coast Stamper (sorry, I tried to go back and find it, but it's been too long, and I can't find the original person who posted -- if it was you, please let me know so I can give you credit!!)... Then, a few days ago, a friend of mine sent me an email with pictures of another one!! Now how did she know I had made one of these just for this occasion??? I thought it was the coolest thing!! Kinda like an explosion box, but with a little twist...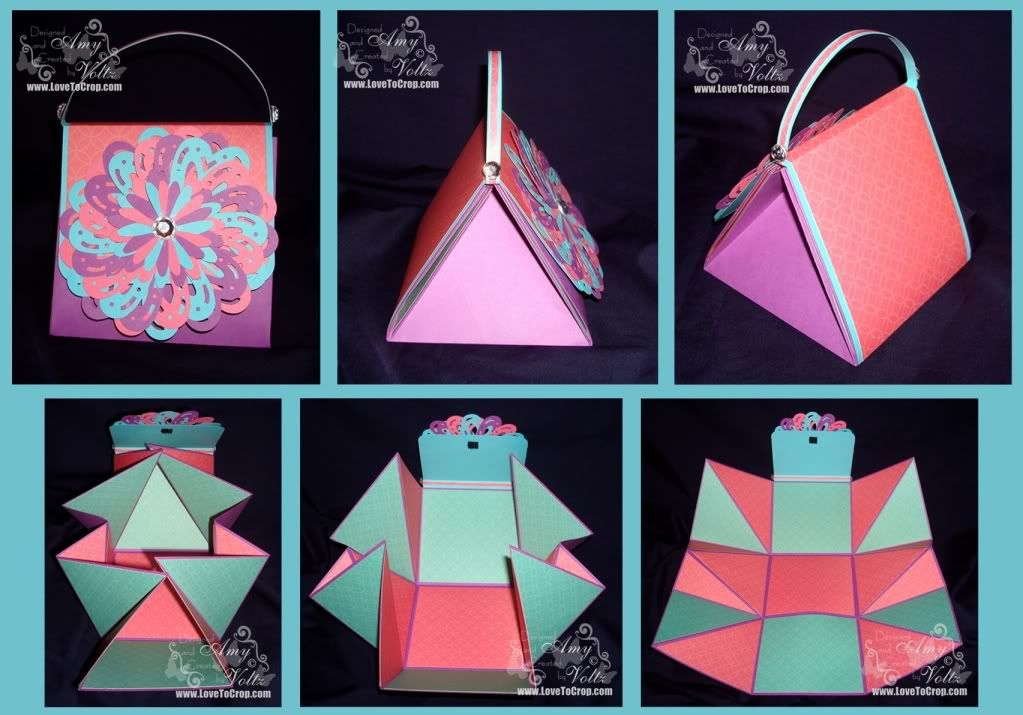 Click on picture to enlarge... :)
I used three full pieces of 12x12 paper (one cardstock, two designer sheets) plus one 4x12 strip of cardstock to create my Scrapbook Purse... Plus some scraps!! :) The punch-art-flower is one of the flowers I am giving away on THIS previous post (it's not too late to enter to win, so if ya haven't... click HERE!)...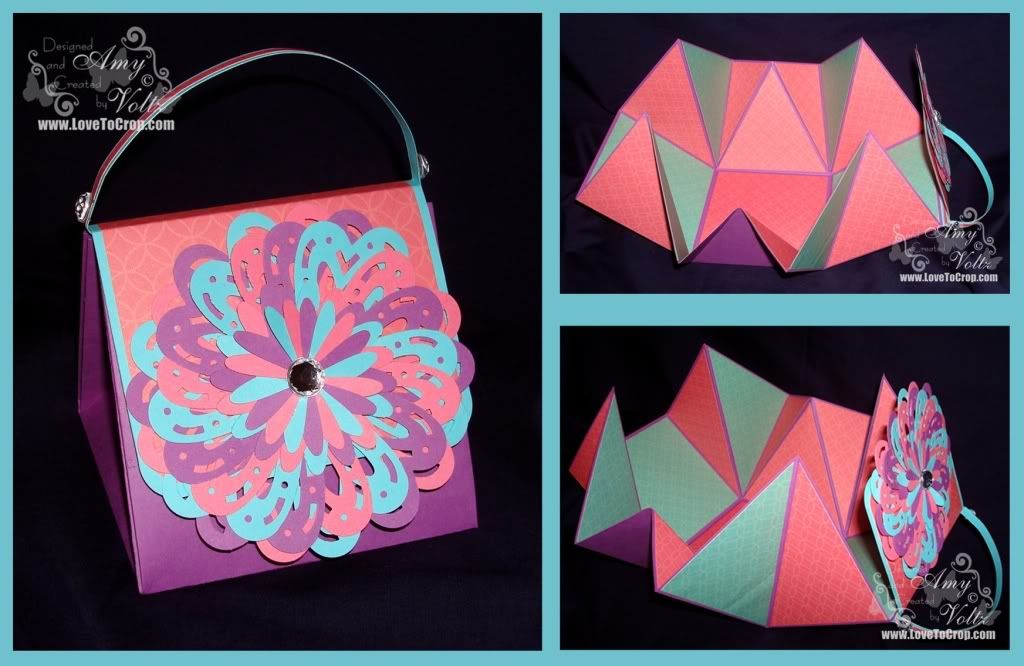 Click on picture to enlarge... :)
You can add photos to any of the inside squares and triangles... Now how stinkin' cute is that?? :) Simply score your base piece of cardstock 4" from each edge, and then create mountain/valley folds on two sides (opposite sides)... I wrapped my extra 4x12 strip around the center to create the purse 'flap' and give it some extra support...

Now how about some Blog Candy on this Blog Hop??? No foolin'... I've got CANDY!! :) Unfortunately, I do not have a picture of the candy at the moment (Blogger just gave me a few issues while getting this post ready) -- If ya wanna see what the candy is, come on back in a bit -- I'll edit my post to include the candy, candy, candy!! :) To WIN, all ya have to do is leave a comment with the BEST April Fool's joke you ever played on someone else OR that someone else played on you... Although you don't have to be a follower to win, I'd love for you to join my Fabulous Followers if ya like what ya see here!! :)
Next in line is Ashley from Marine Wife's Scrappin' Life!! I hope you'll hop on over to her blog and see what she's created to trick your eye and surprise ya!! While you're there, scroll through and check out her layouts and cards -- Y'all know how much I L-O-V-E layouts!! :)
If you get lost along the way, here is the line up of everyone participating in the hop...
REMEMBER -- If you leave a comment on all the blogs by Sunday (April 3) at 11:59pm (CST), you will have a chance to win some fabulous prizes!!!