This is one of those super simple, quick, and easy cards that turns out nicely... I wish all of my cards would go like that!! :) Ah, well, most of them just keep me thinkin'!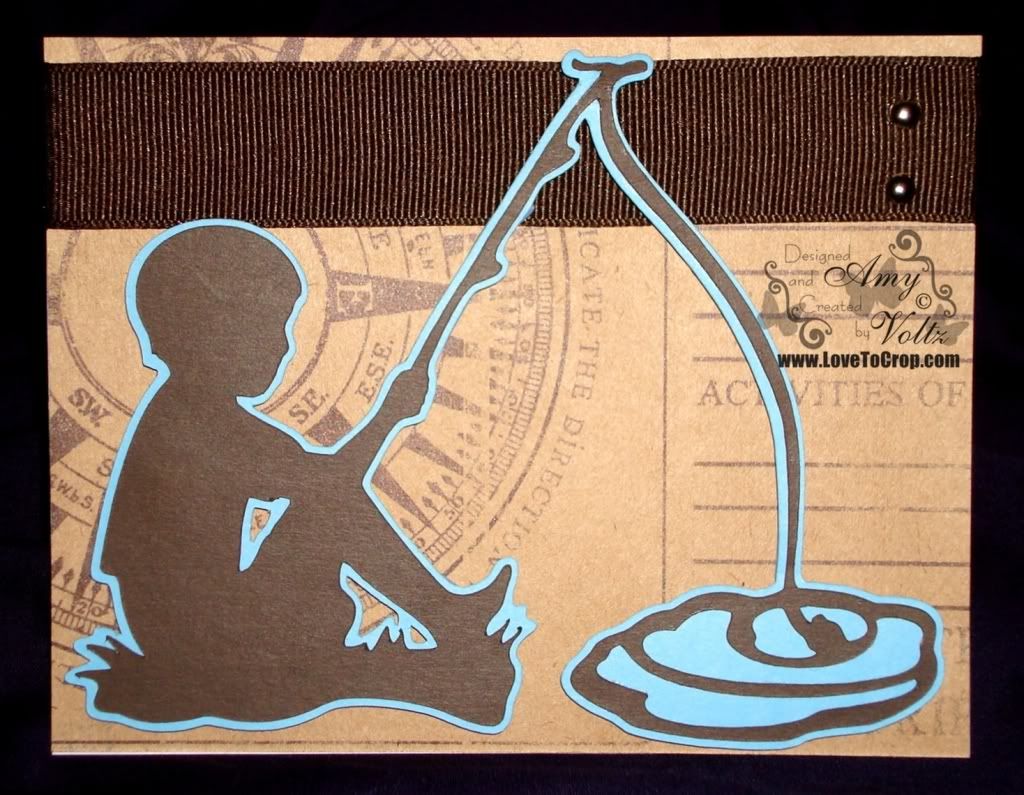 Today is National Scrapbook Day. I didn't get to do much scrapbooking after I finished the layout that I posted earlier today. However, there were a few other challenges that I had been thinking about, mulling over in my mind, and hoping to do something for. While I was bouncing through my blogger dashboard, I saw about one million posts for the festivities over at
My Pink Stamper
... Twelve challenges in twelve hours... I totally would have loved to have done that... I hopped over to see what the challenge was at that time... It was to
create a card or project using Kraft cardstock
. So while I was mulling THAT over in my mind, I hopped over to see what was going on at
Getting Cricky with K Andrew
, and then I remembered that I wanted to make something for her '
Get Campy' challenge
... Oh my goodness, have you visited Kristal yet??? I visit her pretty much daily (sometimes a couple times a day -- If she were my neighbor, she'd TOTALLY have to get a restraining order, cuz I visit her that much! LOL!)... She writes some very inspirational posts with LOTS of meaning behind them, and I'm a BIG fan of that!!
Okay, anyway... So I really wanted to keep with both challenges, and so I knew I had to do something in under an hour which meant I was definitely limited to a card... And that would mean that I'd want to make something that I could send off to
OWH
with the hopes that one of our Heroes stationed overseas would want to send my card home to a loved one... So after 45 minutes (didn't like the first color combination I chose, and then cut the image too large, and THEN cut the paper the wrong size! YEESH! Maybe I'm not so good at 1-hour challenges!), I had a card I was happy with -- And when I go to make multiples of this card, I will do a MUCH better job!! I also think this will be one of the cards that we make at my next card class (Oh my!! That's this coming Thursday!!)... It could even pass for a Father's Day card...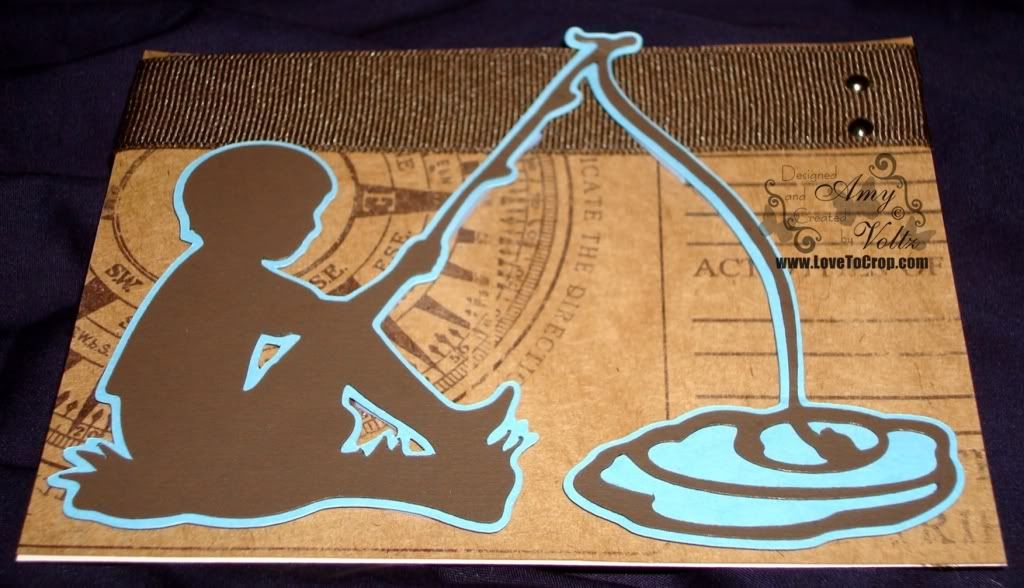 The little boy fishing is cut from A Child's Year Cricut Cartridge at 4". The base image is cut with chocolate brown and the shadow feature is cut with cloud blue. The ribbon is a 1" wide chocolate brown grosgrain. Kraft cardstock is from a retired paper stack that I was ecstatic to find. Two brads finish off the card.
I hope you like my quick and easy, super simple card... I'd love for you to leave a comment (with a link to YOUR blog, if ya have one), as comments really make my day!!
I haven't checked on what all the other challenges at MPS are for the day, as I'm hoping to complete each challenge with just the hour as requested (she's giving everyone an extra day or two for those of us that couldn't lock ourselves in our craft rooms today)...
Until next time,