The-Girl-Child will graduate high school in a few short weeks... Wow. I remember when my kids were so small and people would tell me how quickly they would grow up. Sure, I believed them, but I never realized just how quickly it would really happen...
tell her
you were going to tickle her... She would immediately begin to giggle uncontrollably... She had one of those infectious giggles that would make
you
laugh too -- until you cried from all the laughing!! To me, she's still that chubby-cheeked little cutie with the big, brown eyes that could melt your heart in an instant... And here she is now, a beautiful young lady, ready to take on the world!! :)
Retirement fun(d) bank
the other day in different colors... The-Girl-Child liked that bank (and the flowers) so much, that I thought it only fair to make a layout for her with similar flowers... These flowers are cut in 1/4" increments from 1/4" to 2", then curled forward with a bone folder, and layered together. The leaves are hand cut (way to use my scraps!) and the gems are from Creative Charms. I welded the font for "your Smile" on my gypsy (Songbird Cricut Cartridge).
Thanks for joining me today!! I hope you've enjoyed sharing this special layout with me.
I created this layout for the following challenges (please click on their buttons to visit them and play along!):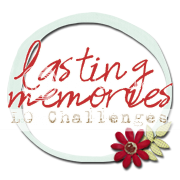 Challenge #39 -- We're Going Floral
scrapbook sundays #11
Until next time,