Each designer along the bug trail is featuring a project based on the Grillin' & Chillin' theme. What's more exciting is YOU can participate too by creating a project and linking it up over at
BugBites
for a chance to win a BIG PRIZE!! :)
But -- there is a twist!!
Your project must include at least one Cricut cut and at least one of the critters that have been hidden within some of the bug stop blog
s. Be sure to visit all the bug stops to find all of your critter choices.
While you are looking for the critters, be sure to check out the blog candy that each designer has to offer you. You don't want to miss out on any of it! Now on to my project...
In celebration of
Getting Cricky with K Andrew
's BRAND NEW Stamp Release Party, I am giving one lucky winner a set of her "Positive Thoughts" Art Stamps (to be delivered upon release date mid-June)...
To be eligible for my blog candy:
Please become a follower of my blog and leave me a comment answering the question: "What is your favorite part of summer?"!!
For additional entries for the candy
,
You may 'like' my Facebook page (click HERE)...
Share a link to this post on your Facebook wall or via Twitter or even your own blog...
Subscribe via Email by entering your email in the box above (be sure to confirm your subscription).
Please leave an additional comment for each 'extra' entry you complete.... If you leave your email address, I will be happy to contact you if you are the winner; otherwise, you will need to check back on Wednesday, June 8th to see if you are a winner. No captcha here, so commenting is quick and easy!! :)
Thank you SO MUCH for stopping in to see my project today!! I hope you are enjoying the Bug Hop!! If you want to hop with me some more, please come back when you are finished to check out the
"All About Dads" Blog Hop
and the
"CTO Pool Party Blog Hop"
-- I have MORE Blog Hop Candy to give away on EACH of those Hop stops too!! :)
Remember, once you have hopped to all the bug stops (there's only ONE MORE after me!!), it's your turn to show us YOUR Grillin' & Chillin' project... So make sure to include a Cricut cut somewhere on your project, include one of the hidden critters, and link up your project over at
BugBites
by Midnight CST June 6 to be eligible for the big prize!! :)
Here's a list of the entire hop, in case you get lost along the way or want to revisit anyone :)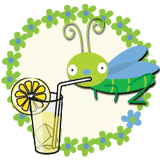 Barb
Tanya
Jenn
Jovan
Britt
Brynn
Maureen
Cherie
Jen H
Diana L
Priscilla
Heather
Theresa
Peggy Sue
Kim
Shelly
Amy ~ You are HERE!! ~
Lezlye ~ Go HERE next!! ~