***If you are looking for the All About Dads Blog Hop,
PLEASE CLICK HERE
***
Welcome to the CTO Pool Party Blog Hop!!
The warm weather seems to be in FULL-SWING and that means it's time for pool parties, sprinklers, and waterslides, right??? It's also time for the
CTO
Pool Party Blog Hop!! YAY!! Wait til you see all the AWESOME and AMAZING projects my
CTO
Design Team Sisters have created for YOU!! :)
If you've hopped over from the super-sweet-and-talented
ADRIAN
, then you are in the right place! If you've just popped in to visit my blog from your dashboard or are reading this via email and would like to join the FUN, please click
HERE
to start at the beginning!! :) Remember, EVERY stop along the way will be offering up some Blog Candy goodness, so be sure to visit everyone (you'll find the full list of participants at the bottom of this post)...
What's better for a Pool Party Blog Hop than....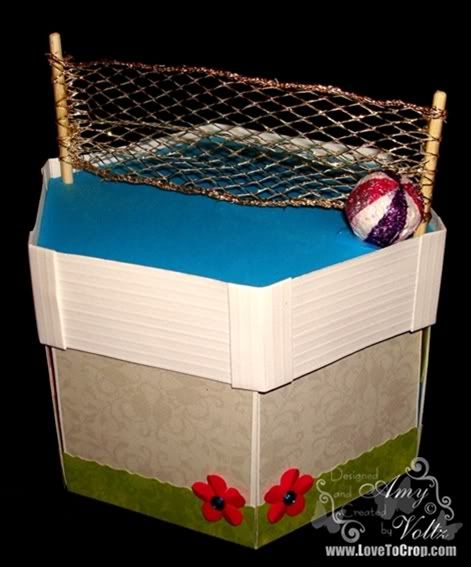 An 'exploding' pool??? hee hee... In the wee hours of the night, these are the things that I think about... Some time ago, I had seen a hexagon shaped exploding box on
Penny's blog
... And when I think of Pool Parties, I think of the pool parties I used to have when I was a teenager (oh, my poor parents!)...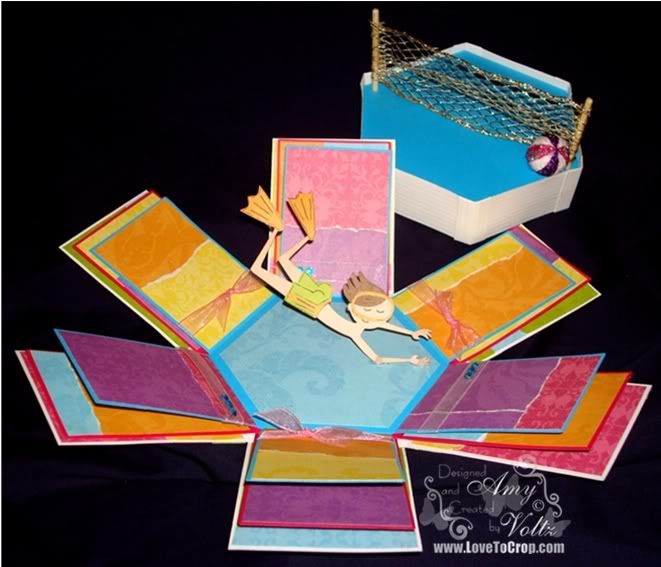 I am a texture kind of person... I really love recreating textures that I remember from childhood and younger days :) One texture I always think of (when I think of swimming pools) is the way the metal frame around the pool felt with its ridges... If I ran my fingers over the metal ridges, it would feel so neat... And so I recreated that texture on my 'exploding' swimming pool here... I wanted to make the pump and the ladder too, but a girl can only do so much in the wee hours of the morning!! :)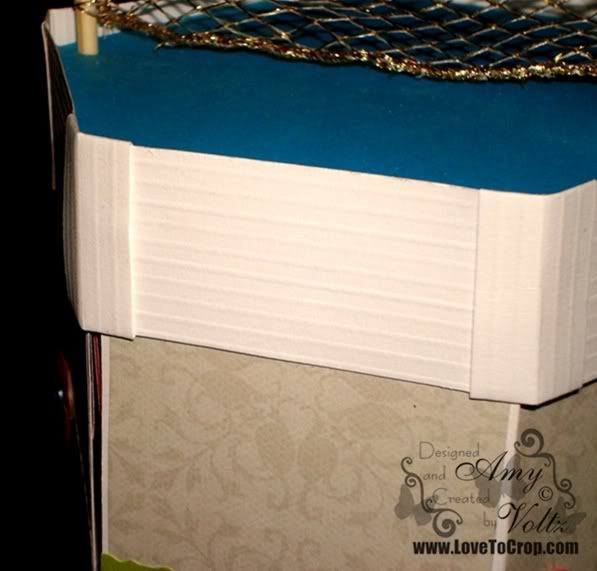 My volleyball net is made of a gold mesh ribbon (2.5" wide) that I had in my stash from Christmas... I attached it to two wooden sticks and then to the pool...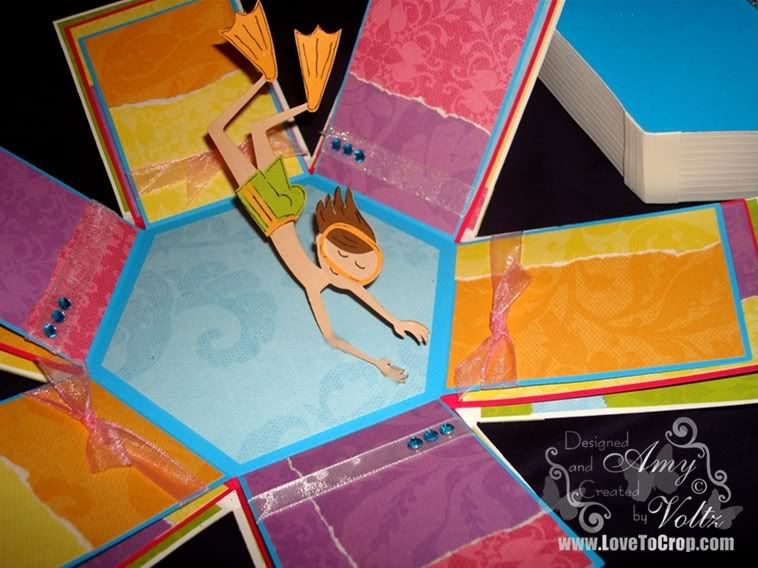 And my final addition was the swimming dude in the pool... I wanted there to be a bit more of a surprise than just the exploding pool when ya opened it!! :)
I hope you've enjoyed my Pool Party creation... Before I send you along, what would a hop be without some candy???
***CTO POOL PARTY BLOG HOP BLOG CANDY***
In celebration of
Getting Cricky with K Andrew
's BRAND NEW Stamp Release Party, I am giving one lucky winner a set of her "Fashionable Friends" stamp set (to be delivered upon release date mid-June)...
To be eligible for my blog candy:
Please become a follower of my blog and leave me a comment answering the question: "What is your favorite summer activity?"!!
For additional entries for the candy
,
You may 'like' my Facebook page (click HERE)...
Share a link to this post on your Facebook wall or via Twitter or even your own blog...
Subscribe via Email by entering your email in the box above (be sure to confirm your subscription).
Please leave an additional comment for each 'extra' entry you complete.... If you leave your email address, I will be happy to contact you if you are the winner; otherwise, you will need to check back on Wednesday, June 8th to see if you are a winner. No captcha here, so commenting is quick and easy!! :)
Thank you SO MUCH for stopping in to see my project today!! I hope you are enjoying the Pool Party Hop!! If you want to hop with me some more, please come back when you are finished to check out the
"All About Dads" Blog Hop
and the
"Grillin' and Chillin' Bug Hop"
-- I have MORE Blog Hop Candy to give away on EACH of those Hop stops too!! :)
And now you're off to the very talented
Nicole
of
Nadia's World
who has a WONDERFUL project to share with you!! :)
Here's a list of the entire hop, in case you get lost along the way or want to revisit anyone :)