Welcome to another WONDERFUL Wednesday!! How are all of my sensational friends in bloggie-land?? There's a lovely breeze outside, the sun is shining, and good things are in store!! :)
Today is the start of Challenge #3 at the
Decorate To Celebrate!! Challenge Blog
!! The theme for this challenge is Birthday Party (for an adult)!! So we want to see all of your decorations and party supplies celebrating everything GROWN-UP!! :)
My dad's birthday is coming up next month, so I decided to make something we could use for his birthday celebration... I thought about making something 'wood' themed (hammers, saws, drills, etc.) since he's a fabulous wood-crafter... Then I thought about a 'water' inspired theme (sailboats and lighthouses) since he loves that kind of thing too... But finally, I decided to do a 'Casino' themed event!! :) I hope to add some more pictures of the party supplies in the coming weeks, so be sure to check back or sign up for email updates if you'd like to see more (including my Casino 'cookie' chips!!)...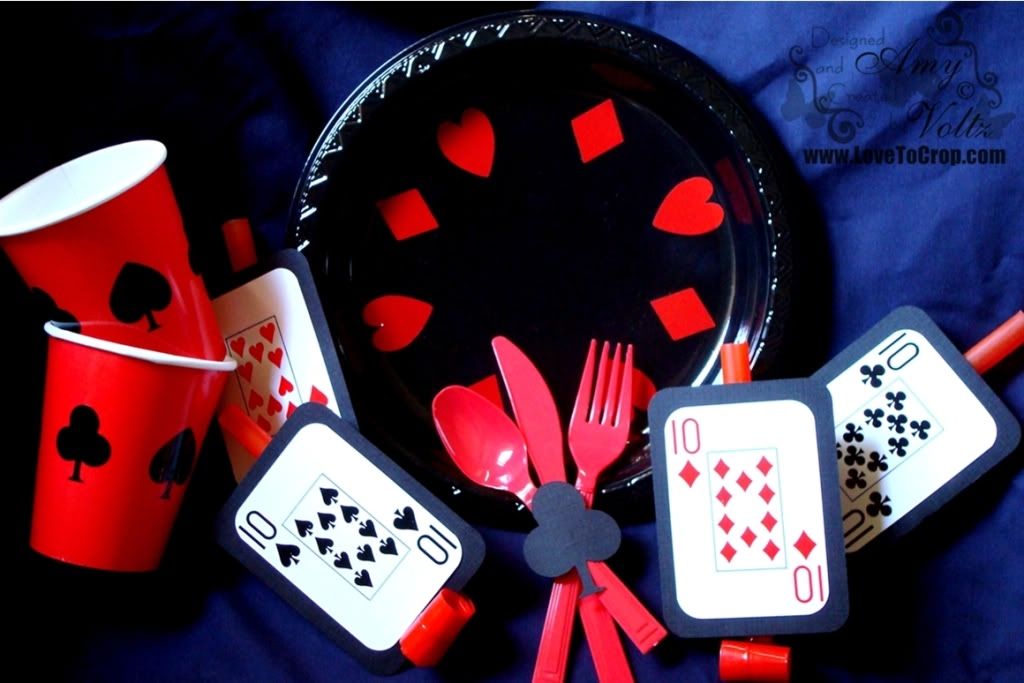 To create these fun party supplies, I started with plain black plastic plates, red paper cups, red plastic flatware, and red noise-makers... I used my gypsy to weld three circles and the letter "I" from the Plantin SchoolBook Cricut Cartridge for the 'clubs' and to weld a heart and the letter "I" for the 'spades'.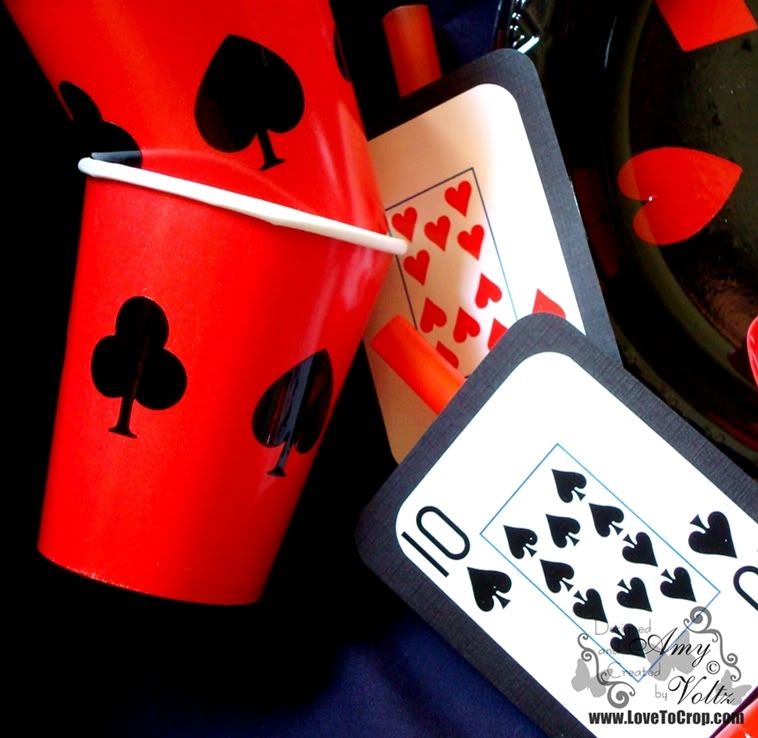 I cut a set of each suit from vinyl at 1.5" to decorate the cups and plates... To make the noise-makers, I used real playing cards and adhered them to 3"x4" rectangles of black cardstock before attaching them to the straw part of the noise-maker.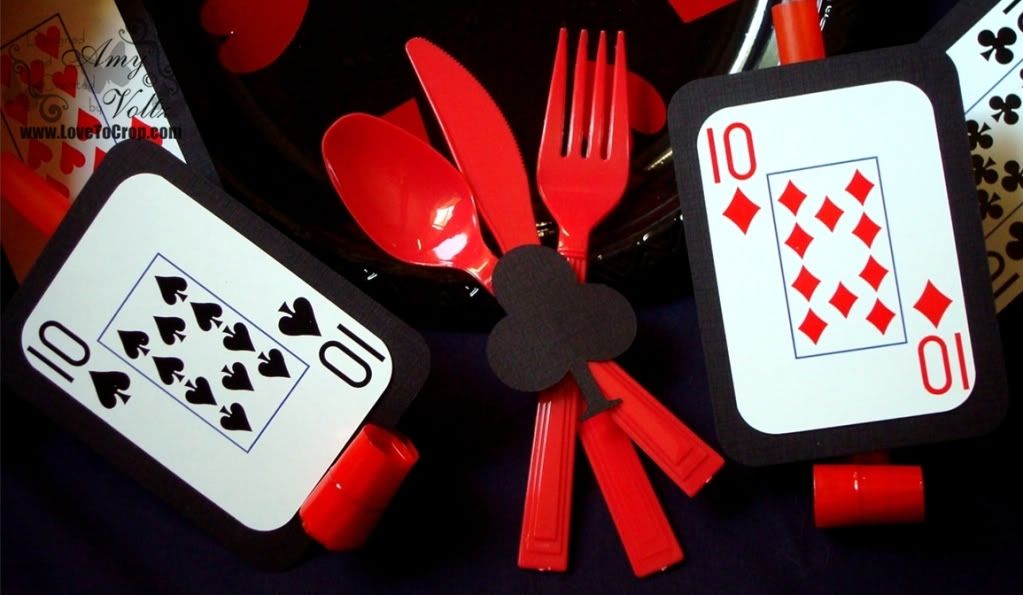 The flatware was wrapped together with a band and topped with a 2" club-shaped die cut.
I loved the idea of making a door curtain, so I cut larger versions of each shape (3" and 5"). I used the 5" shapes interspersed with playing cards (sandwiched back to back with adhesive) on fishing line. The 3" shapes were adhered to a separate string of fishing line to hang between the strings with playing cards.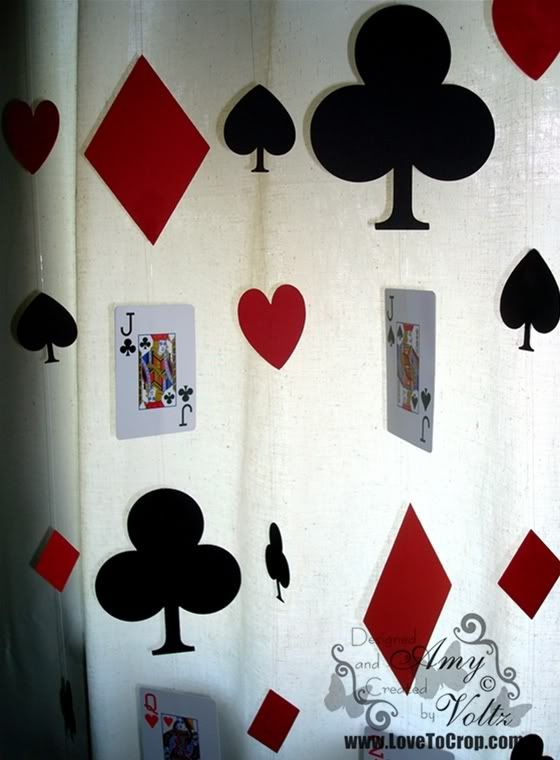 I didn't imagine how difficult it would be to take pictures that represented how the door curtain hung!! The fishing line is nearly invisible, so it looks like the shapes are floating mid-air!! I really love how this turned out!! :)
Now it's YOUR turn!! Link up your NEW Birthday (for an adult) or ANY Themed party project at the
Decorate To Celebrate!! Challenge Blog (click HERE)
... The winner(s) of the challenge are invited to be future Guest Designers AND are entered to win the Grand Prize for July -- A $40 pack of Vinyl for your Cricut or other die cutting machine!! For more inspiration, be sure to visit the other designers' blogs:

Thanks so much for stopping by!! I can't wait to see what YOU create for the challenge!!
Until next time,