If you've hopped along from
Kathy's blog
then you are in the right place!! If you are just joining me from your dashboard, or reading this via email, please be sure to
CLICK HERE
to start at the beginning with
K Andrew's blog
(I wouldn't want you to miss a THING!!)...
Each of Kristal's stamp sets benefit charity. At least $1 per stamp set goes to benefit the charity noted on the stamp set package. Kristal is donating to the following charities: Cancer Angels, Storefront Shelter for Homeless Children, Intrepid & Fallen Heroes, Doorways Shelter for Women & Children (Domestic Violence), and Autism Research Institute. Kristal will donate $1 for every stamp set sold, retail or wholesale to the charity noted; and over time believes this will add up to some wonderful miracles for these special people. So you can feel good that each time you purchase a K Andrew Designs art stamp set, someone around the country is receiving some good help!
K Andrew's stamps are all made and assembled here in the USA, which is very important to Kristal. This ensures all product materials are safe and that jobs are being provided and maintained here in America.
I want to show you the "Freedom Isn't Free" stamp set... I've been creating cards with this set all week (and posting them for Preview Week), so I hope you'll stop back by to check out all of the other cards -- This stamp set is SO versatile... I think you'll really enjoy it!! :) **This is picture heavy, but I didn't add any details -- Please feel free to ask questions in comments... I will re-post any/all of these cards with details after the hop in case anyone wants to know how to make them all!! :) **
Card #1
Card #2
Card #3
$1 from the sale of each "Freedom Isn't Free" stamp set is donated to Intrepid Fallen Heroes -- a non-profiit organization that provides rehabilitative services to US military members who are severely disfigured from combat.
I have some
Blog Hop CANDY for one lucky WINNER!!
What could be better than winning YOUR CHOICE of any of K Andrew's BRAND NEW Stamp Art Stamp Sets??? To be eligible, PLEASE leave a comment (with a way to contact you if you are the winner) and tell me
WHAT YOUR FAVORITE PART OF THE USTREAM WAS
!! If you were not able to attend the Ustream event, please tell me which of K Andrew's stamp sets is your
absolute FAVORITE
!!! :) Of course, I'd love for you to be a follower, so please take a moment to do that too (If you leave your blog address, I will come and follow you too!!)...
Remember, you can get a BONUS chance for my Blog Hop Candy
by leaving a comment on each of the Preview Days too!! If you'd like to do that, here are the links: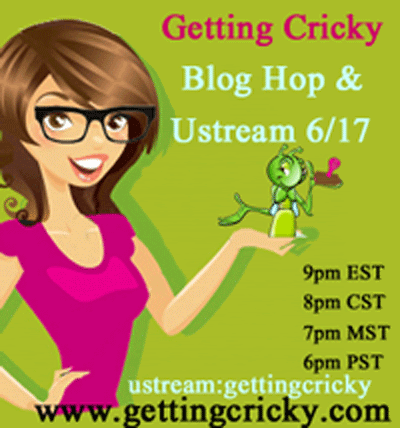 In case you get lost along the way or need to revisit anyone, here's the entire line up!! :)