Happy Terrific Tuesday everyone!! It's another fantastic and beautiful day today -- A little on the humid side, but with the sun shining and the birds singing, it really makes it all worth it!! :)
Today, I have the distinct pleasure of being a Guest Designer for
Lynne
over at "
Her Craftiness
"... I 'met' Lynne through another blogger (
Kari
) a short while ago, but have already become very fond of my sweet new friend!! I hope you'll take a moment to hop over and visit Lynne and check out all of her wonderful creations... I think you'll see that she's a person worth knowing - She's kind and caring and loves to share 'her craftiness'!! :)
The journal itself measures only 6"x6". I used two pieces of chipboard for the base and covered it with some handmade red paper. I then tore wavy strips for the flag stripes using my
Creative Memories Wavy Tearing Tool
and distressed the edges with caramel ink.
metallic copper pen from Creative Memories
. I love how the copper matches the 'antique' look of the journal...
K Andrew Designs
Stamp Art Set called "
Freedom Isn't Free
"... Kristal has designed each stamp set with card-makers and crafters in mind -- Every set is perfectly themed for a large variety of cards and projects. Additionally, each stamp set benefits charity!! At least $1 from the sale of each stamp set is given to one of the charities carefully selected by Kristal. If you are not yet familiar with Kristal's stamps, please take a moment to visit
K Andrew Designs
-- While you're there, do something nice for yourself AND for charity and pick up one of her AWESOME stamp sets!! You'll be SO glad you did!! :) **I am often asked how I get the 'wavy' effect of the stamp since this stamp is completely straight on the packaging... Because the quality of these stamps is so wonderful -- nice and thick with fantastic 'stick' -- I simply place the stamp on my acrylic block in the wavy pattern that I want it to stamp. When I take the stamp off the block, it goes right back to being straight!!**
Of course, I'd love for you to be a follower of my blog!! If YOU have a blog, I'd love for you to add my blinkie -- If you do, be sure to let me know, so that I can add yours as well!! :)
Hop over to Lynne's blog, "Her Craftiness" and leave a comment on my Guest Designer post there -- Be sure to mention that I sent ya... :) I'd love for you to follow Lynne as well!!
Leave me a comment on this post telling me something YOU would write in this journal (something you're thankful for, something that makes you happy, something you want to share)...

***CLICK HERE TO LEAVE A COMMENT***
Would you like to know what someone will win??? I'd like to send the winner one of these journals!! I'll even let you pick the theme (especially if you are one of my friends from outside the USA)!! OR... If you're all about making one yourself, I'll be happy to send you enough supplies to create one of these yourself!! Be sure to leave a way for me to contact you (your blog address or email address -- in safe 'scrapbookingwithamy at gmail dot com' format!!) or check back next MONDAY, July 18th to see who the winner is). Thanks for stopping by!! Now hop over to see Lynne by clicking on her button below: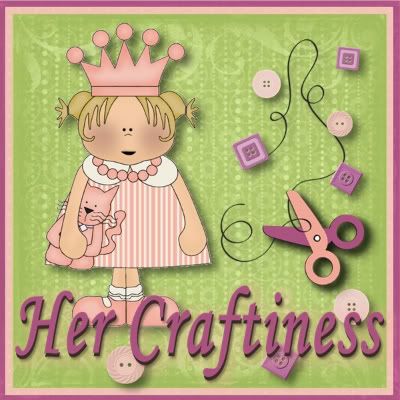 Want to learn more about Kristal's stamps? Click on her blinkie for more information about her stamps and charities that benefit from your purchase...
Until next time...