Today the Getting Cricky Design Team and some
special guests
are coming to you for a special blog hop "thanking" Kristal for all she has done for us. We will each be featuring a special "Thank You" card to be mailed to Kristal.
Our Design Team term is coming to an end and we just want to be sure to let Kristal know how much she has meant to us over the last 3 months. Wow, how time flies when you are having fun. If you are interested in participating, you can
add your card
to the link at the
end of the hop
and mail them to the address
here
.
If you've hopped along from
Ro
then you are in the right place!! If you are just joining me from your dashboard, or reading this via email, please be sure to
CLICK HERE
to start at the beginning with
Brenda's blog
(I wouldn't want you to miss a THING!!)...
(there are LOTS of stops along the way that will be offering Blog Hop Candy as well!!)
Amy Chomas
has graciously donated a mini gel pen set and holder as our grand prize and some of the ladies have also added to the pot (surprise package). To be eligible for this AWESOME prize package:
Please go to each blog and leave a comment (following would be nice also)...
Be sure to leave a comment on Brenda's blog letting her know you have visited and commented on each blog...
Brenda will pick one lucky winner on Wednesday, July 27th (be sure to check back!!)
Being on the Getting Cricky Design Team has been a WONDERFUL experience for me... Those who have followed me for a while know that my blog is about more than just projects... I regularly share things about my kiddos, my pets, my friends, and my life... I strive to do this in a fun and positive way, as my hope is that you'll always leave my blog feeling a little lighter, a little happier, or a little more grateful for the fabulous life each of us have been given.
When I found Kristal (actually through one of my super DT sisters, Brenda), I felt like I was meeting a long-lost friend... Kristal's posts have always been inspiring and motivational and kind... Although I've never won one of her many, many giveaways on her blog, I felt like I had won the GRAND PRIZE when she invited me to be a part of her Design Team... Each member has been encouraging and helpful, and I am proud to call each of them my FRIEND. If you have not yet submitted your application for Kristal's next Design Team, you can find all of the details here on Kristal's blog:
Getting Cricky Design Team Call
...
Creative Memories Traveler Cricut Cartridge
and cut 9 tags (both layers) in purple and green at 3"...
GIFT
(try it! Tie a ribbon on a coffee cup...
GIFT
!! Tie a ribbon on a bottle of water...
GIFT
!! Tie a ribbon on 12 waters and hand them out...
GIFTS
for 12 people who will definitely thank you -- especially if you're experiencing the US Heat Wave right now!!)...
Simply Sunday Challenge over at Getting Cricky
is about "Lunchbox Lovin" and using the
"Food For Thought"
Stamp Art set, I thought this was the PERFECT set to use for Kristal's card. :)
Okay, I've had your attention for just about long enough, BUT before I send you off to your next stop on the hop... What's a hop without some
CANDY
??? I have a collection of Card-making supplies to send out to one fabulous
winner
!! :)
To be eligible for my blog candy: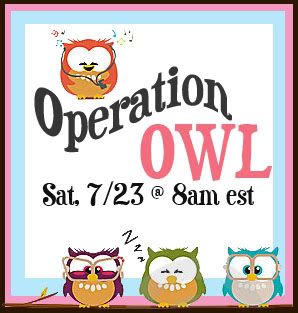 Add your own card here: