Happy Terrific Tuesday to my WONDERFUL followers and NEW friends!! :) I've been bouncing in my seat to tell you -- I was asked to be a Guest Designer for
Cooking With Cricut's "Guest Designer Tuesday"
!! When I first received the email, I was speechless (yeah, me... speechless, how could that be???)... The chefs over at
Cooking With Cricut
are some of the most talented bloggie-land peeps I've ever met!! If you haven't had the chance to pop over there, I urge you to do so!! They always have a FUN and INTERESTING challenge going on there, and the Design Team picks "Top Chef" awards for the participants each week!! If you've got S'mores on your mind today, you still have a few hours to get a project in for the current challenge too!! :)
Okay, so enough about all of that!! My friend,
Jen
(who has an AWESOME blog called '
Musings of a Crafty Mom
'), has been guiding me through this Guest Designer Spot, and I would like to thank her for helping me, answering all of my questions, and encouraging me on a regular basis... And thank you,
Cooking With Cricut
, for introducing me to Jen almost a year ago!! :)
**This post is picture-heavy as I have FOUR projects to show you using the
Creative Memories Traveler Cricut Cartridge
(available for purchase
HERE
)... On my first 12x24 (12x12-times-two) layout, every single cut (including the photo mats) was done using the Traveler Cricut Cartridge!! Gotta love a cartridge that has it all!! TONS of images and TWO FULL fonts WITH a shadow feature!! WOW!!
Creative Memories Cheerful Power Palette
). By adhering only the edges, I can slide my photos right in and under the paper strip easily. :)
Creative Memories Rotary Trimmer and decorative blade
)...
Lasting Memories Layout Challenges
too (the challenge was to try something NEW)!! For those of you who have followed me for a while, you might also notice that I don't usually use 'accent' embellishments next to my photos (the sunglasses at a corner, the flip flops at a corner, and the sun at a corner)... Again, something NEW I was trying to break out of my usual pattern of doing things. The large life preserver spread out over two pages is a pretty common technique for me, so while that doesn't count as 'new' - it sure did make it FUN!! :)
Whew!! That was a LOT of pictures!! :) After finishing this layout, I really wanted to make a card with a few of the images that I also liked, but couldn't fit on this layout (let's face it, I could have made 100 cards, cuz I love ALL the images on this cartridge!!)...
Splashtastic Summer
" Stamp Art Set from
K Andrew Designs
.
Creative Memories Traveler Cricut Cartridge
!! :) I have to say that this is one of my new FAVORITE fonts!! :) Isn't it just FUN, FUN, FUN???
Creative Memories Stars & Stripes Additions Kit
. Did you know you can get this kit in a digital version too??? If you scrapbook digitally, you can check out all of the wonderful designs available for immediate download
HERE
(yes, there's even some
freebies
!)...
***LEAVE ME A COMMENT***
on this post -- One person who does will receive this vinyl wall art!! Since this is a very light item to mail, my friends from outside the US are welcome to participate as well!! I'd love for you to be a follower, but only if you like what you see and want to visit again. :) I'll announce the WINNER this Friday, so please leave a way for me to reach you, check back, or
'like'
my Facebook page (click
HERE
) as I will post the winner there as well.
I hope you've enjoyed my Guest Designer Spot featuring the
Creative Memories Traveler Cricut Cartridge
(available for purchase
HERE
) today!! I'd love for you to stop back often, so if there's something special you'd like to see (or another cartridge you'd like for me to feature, please be sure to leave me a comment and let me know!! :)
In addition to being featured HERE:
I'm also linking my first layout (the vacation one) to the challenge HERE: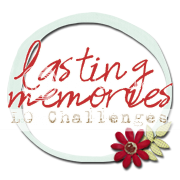 And I'm joining my friend, Rebecca, for her her AWESOME Show & Tell Link Up Party!!
Please check out these FABULOUS sites!! :) Have a WONDERFUL day!!
PS -- Wanna WIN your VERY OWN
Creative Memories Traveler Cricut Cartridge
? I'm preparing for my next BIG GIVEAWAY and this cartridge is in the mix!! Be sure to stop back on Friday for ALL the details!! :)
Until next time,