All of the FUN will start RIGHT HERE at the Getting Cricky Ustream Channel at 9pm EST (6pm PST)... So please click on the link and Join the Getting Cricky Crowd (if you are joining us later, we invite you to watch the recorded version of the Ustream so that you don't miss out on ANY of the EXCITEMENT!)!!
If you're joining us after the Ustream, thank you!! Each of us on the Design Team, along with our
Special Guest - Amanda from Amanda's Crafts and More
, are so pleased to have you here with us!! What an exciting night of NEW RELEASES we've had!! So let's get HOPPING so we can each show you what we've created using one (or more) of Kristal's NEW stamp sets!!
If you've hopped along from
Faith
then you are in the right place!! If you are just joining me from your dashboard, or reading this via email, please be sure to
CLICK HERE
to start at the beginning with
Kristal's blog
(you'll want to catch up on all the FUN!!)...
Each of Kristal's stamp sets benefit charity. At least $1 per stamp set goes to benefit the charity noted on the stamp set package. Kristal is donating to the following charities: Cancer Angels, Storefront Shelter for Homeless Children, Intrepid & Fallen Heroes, E. Glaser Pediatric AIDS Foundation, Doorways Shelter for Women & Children (Domestic Violence), Wayside House for Women, Camp Good Days & Special Times, and Autism Research Institute. Kristal will donate $1 for every stamp set sold, retail or wholesale to the charity noted; and over time believes this will add up to some wonderful miracles for these special people. So you can feel good that each time you purchase a K Andrew Designs art stamp set, someone around the country is receiving some good help!
K Andrew's stamps are all made and assembled here in the USA, which is very important to Kristal. This ensures all product materials are safe and that jobs are being provided and maintained here in America. You can learn even more about Kristal's stamps (and pick some up for yourself) by visiting her online store:
K Andrew Designs
:
Tonight on the Ustream, you saw previews for THREE brand new sets!! Weren't they wonderful???
For my project, I'd like to share the "Coffee & Tea For You & Me" set...
This is a Mix-n-Match set, so you have SO many options for phrases!! Even though when I first saw this one, I knew that I wanted it for some Coffee, Tea, and Me cards, I wanted to show the versatility of this set for the BIG release!! :) The original card I made is a..... Get ready for it..... Can you believe it???? It's a Halloween card!!
Earlier today, we were graced with a big ole thunderstorm that knocked out the electricity!! So armed with only my smarty-phone and a fully charged laptop (and a funny DVD), I was kickin' it old school and made these sweet little coffee favors too...
Thank you SO much to all of my fabulous friends and followers who are helping to make this such a WONDERFUL hop!! I can't begin to tell you how much your visits mean to me!! Now.... Before I send you off to your next stop on the hop... What's a hop without some
CANDY
??? I have a *surprise package of goodies* to send out to one fabulous
winner
!! :)
To be eligible for my blog candy:
Please

become a follower of my blog and leave me a comment answering this FUN question: "

What is your FAVORITE New Release Stamp Set tonight?

"!!
Receive a BONUS chance when you "Like" the Love To Crop! Facebook Page!! (Click HERE, then leave me an extra comment for your bonus chance!)
Additionally, if you are the

FIRST ONE

(Jamie was first) to correctly tell me which Shakespeare play I referred to in my post above, I'll send you your choice of the card from my post OR the coffee favors... :) For anyone who correctly answers after the first person, you'll get a BONUS chance in the candy drawing. :)
If you leave your email address (please leave it in SAFE scrapbookingwithamy at gmail dot com form), I will be happy to contact you if you are the winner; otherwise, you will need to check back after Wednesday, August 23rd to see if you are a winner. No captcha here, so commenting is quick and easy!! :)
Thanks again for checking out my projects!! :)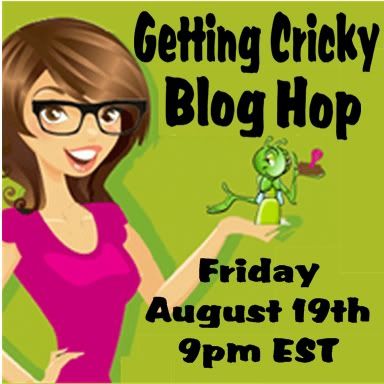 ........................................