Welcome to another WONDERFUL Wednesday!! :) I would like to welcome my newest followers -- I am so thrilled and honored that you are here!! Today is one of my favorite CHALLENGE DAYS.... So let's get to that!! :)
It's the start of Challenge #9 at the
Decorate To Celebrate!! Challenge Blog
!! The theme for this challenge is BABY BIRTHDAY!! That means you can submit ANY decoration or party supply for a BIRTHDAY themed party for a BABY (no cards or layouts, just decorations and supplies, please)!! :) The fabulous designers this week have some GREAT inspiration for you -- And I can't WAIT to see what YOU create too!! :)
Here's what I made to inspire ya....
I hope you've enjoyed seeing my inspiration for a Birthday-Themed Party for Baby!! I'm looking forward to seeing what YOU submit for the challenge now...
Now it's YOUR turn!! Show us what you've got!! :) Link up your NEW decorations or party supplies for a BIRTHDAY THEMED party for BABY at the
Decorate To Celebrate!! Challenge Blog
...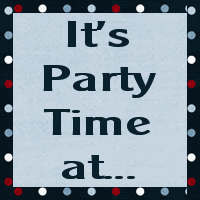 The winner(s) of the challenge are invited to be future Guest Designers AND are entered to win the Grand Prize for September -- A Slumber Party Cricut Lite Cartridge!! For more inspiration, be sure to visit the other designers' blogs:
Thanks so much for stopping by!! I can't wait to see what YOU create for the challenge!!
Until next time,