Welcome to Day TWO of the Disney/Pixar Blog Hop!!
Hey everyone!! :) I'm so excited to be a part of this FANTASTIC hop!! I am a HUGE Disney fan -- Disney World is still one of my most favorite vacation spots!! This is Day TWO of the hop (there was a completely different line-up yesterday), so be sure to catch both days for maximum ideas (you'll find the entire line-up below my post)!!
If you're ready to begin this Magical Adventure with me, then let's get started... If you've hopped over from
Tami
, then you are in the right place!! If you've just popped in to visit my blog or are reading this via email and you'd like to join our Mickey, Pooh, and Woody FUN, then please
CLICK HERE
to start at the beginning with
Shawn's blog
because... If you want to begin at the beginning, then you must start at the START!! :)
For the hop today, I made something I'm very, very, VERY excited about!! If you are a regular visitor to my blog, then you know how much I LOVE to make what I call "transformer" boxes... Here is my latest addition to my collection....
Yes... My Mickey Ears hat is made completely of scrapbook paper... It's actually big enough to fit on my head too!! I created this "hat" in similar fashion to my paper luminaries (
pumpkins
and
apples
) and my
double-layer birthday cake
...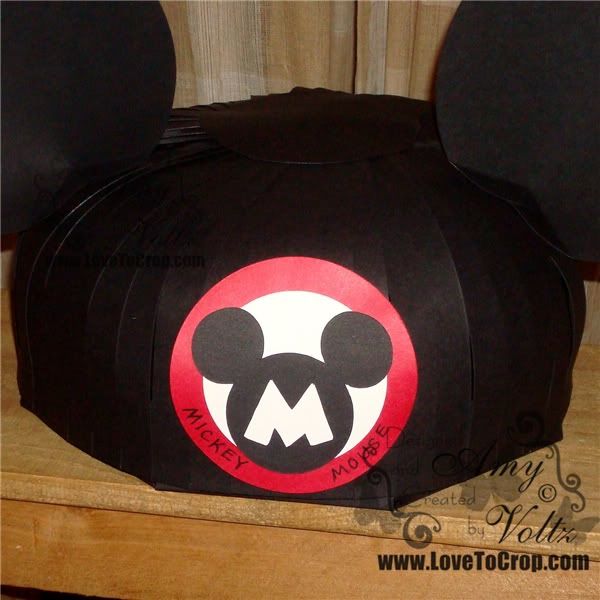 The emblem on the front is cut with the Mickey Font Cricut Cartridge -- This was one of my very first cartridges, and it's STILL one of my all-time favorites -- I can make the Mickey Font work for almost anything!! :) Of course, this wouldn't qualify as one of my "transformer" boxes if it didn't hold a secret....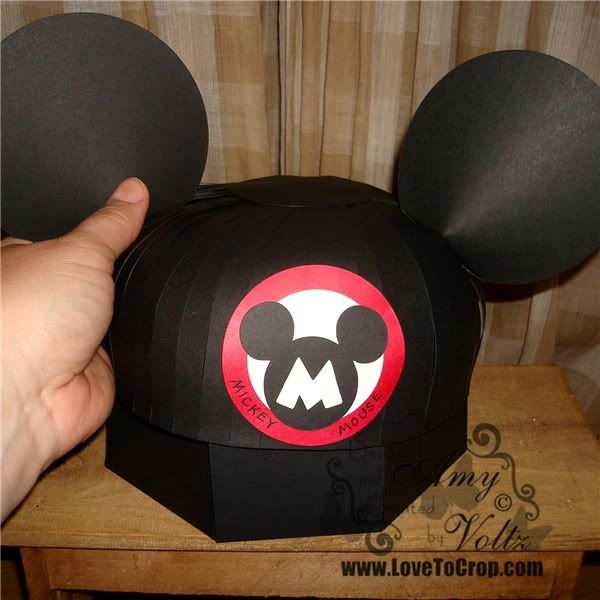 So when you lift the hat.... What you'll find inside is....
.... Room for a LOT of Disney pictures, embellishments, and memorabilia... Because it's an explosion box!!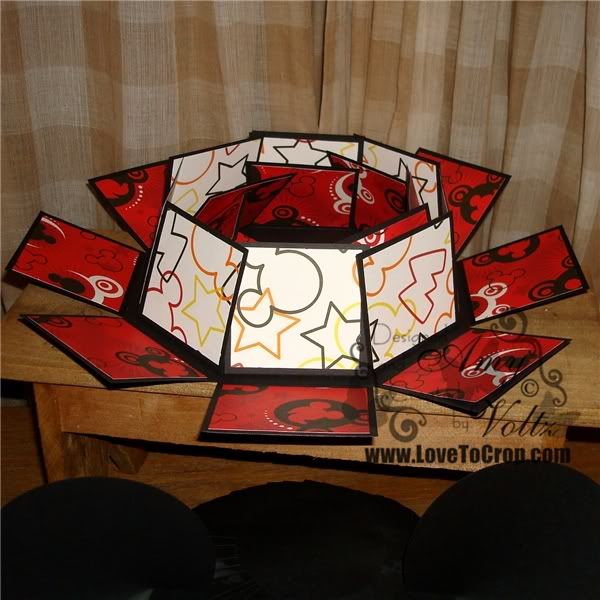 I used paper from my
Creative Memories Disney Additions Kit (available HERE)
to make some photo mats for all the FUN photos you can add....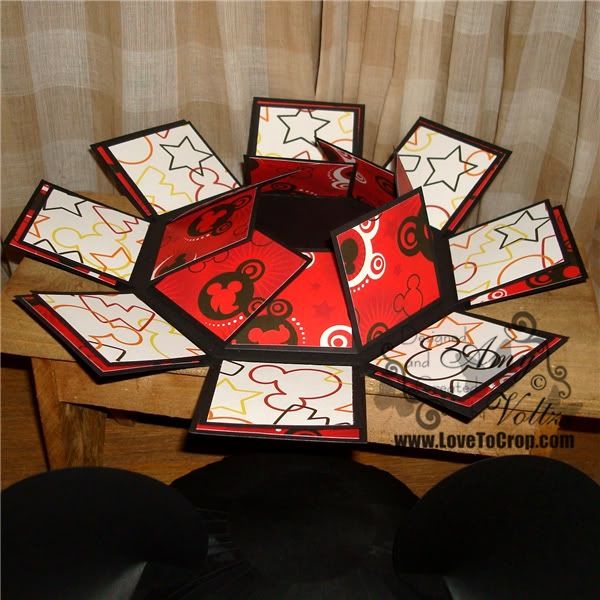 This is a hexagon explosion box... I hand cut all the pieces for these boxes with my trimmer... So other than the emblem on the front of the hat, I can make one of these completely Cricut-less!!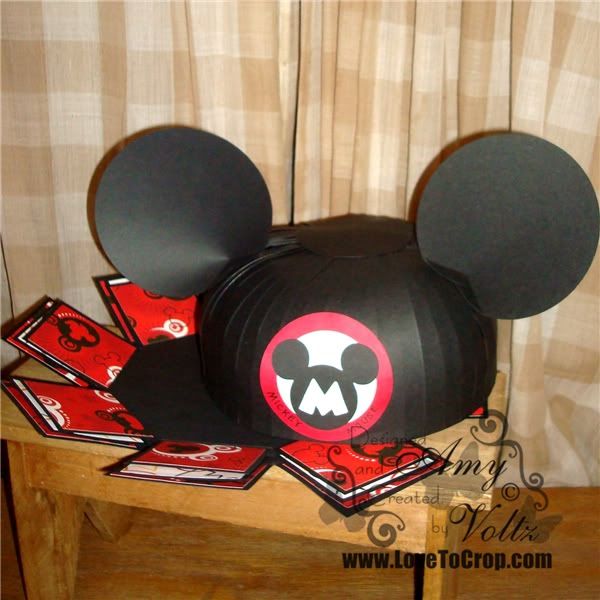 So whaddya think??? Did that make it worth hopping all the way through to the END of the hop??? :) I sure hope you've enjoyed my little creation here....
I'd like to thank Shawn and Melissa for including me in this WONDERFUL and MAGICAL Hop -- I'd also like to thank all of my wonderful friends and followers who take the time to hop through and help make this such a FABULOUS hop!! Now.... Before you leave... What's a hop without some
GOODIES
???
I have a little blog candy for you!! I will be sending a pack of 6x6 paper and embellishments to one fabulous
winner
!! :)
To be eligible for my blog candy:
Please

become a follower of my blog and leave me a comment

answering this FUN question: "Who is YOUR favorite Disney character (mine is -- can you guess? -- Mickey!!)?"!!
Receive a BONUS chance when you follow Love To Crop! via Networked Blogs -- (CLICK HERE then leave me an extra comment for your bonus chance!)
If you leave your email address (please leave it in SAFE scrapbookingwithamy at gmail dot com form), I will be happy to contact you if you are the winner; otherwise, you will need to check back after Wednesday, September 28th to see if you are a winner. No captcha here, so commenting is quick and easy!! :)
Thank you again for checking out my project... You have OFFICIALLY reached the END of the hop!! If you missed the first day you can go
HERE
. And remember, if you want to be the FIRST to know about upcoming hops, be sure to join
Shawn and Melissa's Blog Hop Facebook Page
.
Here's a list of the entire hop, in case you get lost along the way or want to revisit anyone (please note that I will update the following links to take you directly to each participants post if you are joining the hop later in the week!!)