Welcome to Day ONE of the School Blog Hop!!
We're so happy you could join us for this super-fun hop showcasing cards, layouts and projects with a "school" theme!! You'll find an array of ideas throughout the hop -- From gift ideas to cards and more, we hope you'll enjoy each and every project along the way!! This is a TWO-DAY hop with NEW projects for each day, so be sure to catch both days for maximum ideas (you'll find the entire line-up below my post)!!
If ya want to be the "Teacher's Pet" today, then pull your up chair to your desk, sit up straight, and focus on the projects (hee hee)!! If you've hopped over from
Janet
, then you are in the right place!! If you've just popped in to visit my blog or are reading this via email and you'd like to join our School-Themed FUN, then please
CLICK HERE
to start at the beginning with
Jamie's blog
because... Starting at the start is always SMART!! :)
For the hop today, I made a school-themed gift box... Perfect for your student OR your student's teacher!!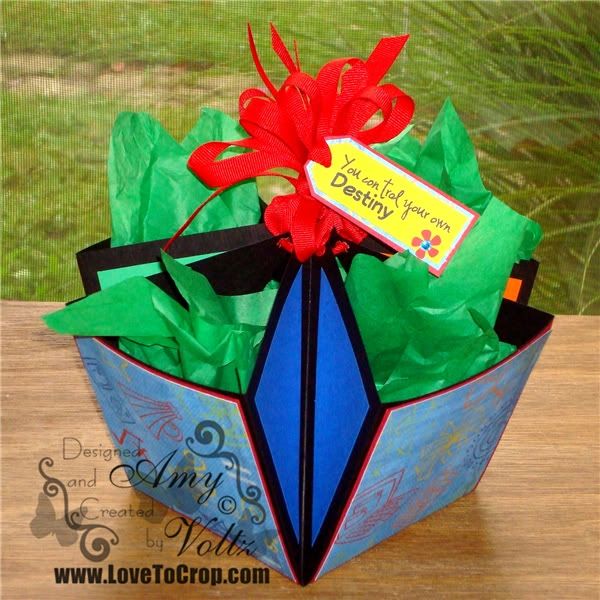 I started with a 12x12 piece of black cardstock and scored it at 4" and 8" on two sides (so it looks like a tic-tac-toe board)... I then scored the four corner sections diagonally from the outside corner in to the center. Once all the score lines were made, I folded on all the score lines -- Be sure to fold the corners in the opposite direction so they will tuck to the center of the box.
Once everything was folded, I added eyelets to the corners (one eyelet on each side of the diagonal fold) for extra support for the ribbon.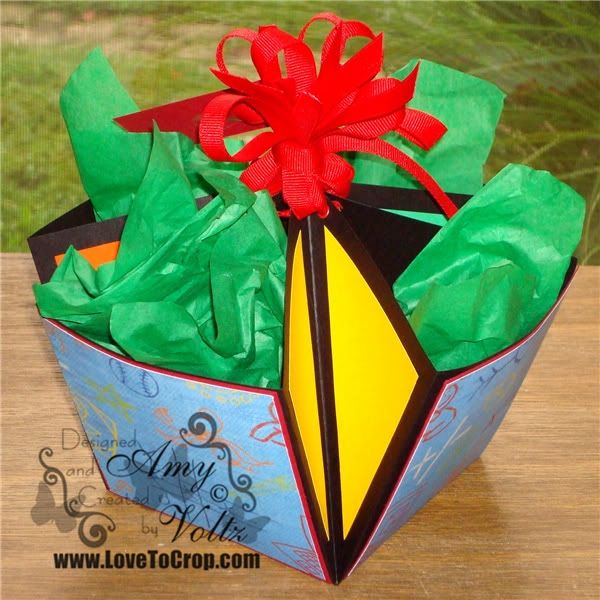 After adding my decorative paper and cardstock around the outside of the box, I threaded some red grosgrain ribbon through the eyelets and pulled all the corners together...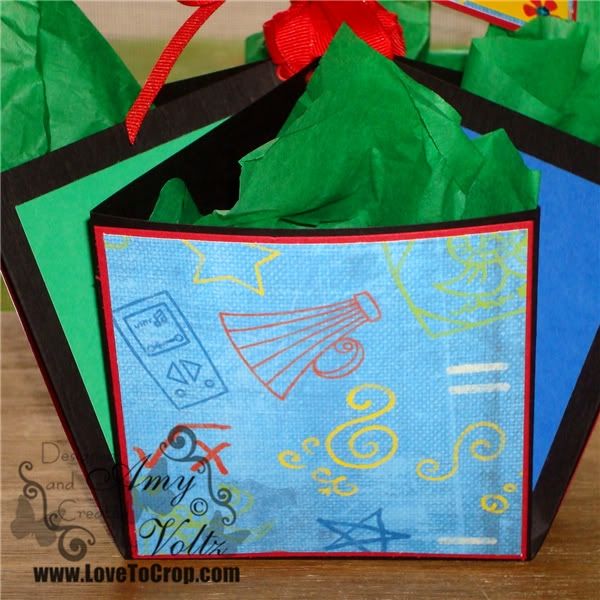 The decorative paper shown here is from the Creative Memories High School paper pack. You could make this in any theme and even add Cricut cuts or or other embellishments...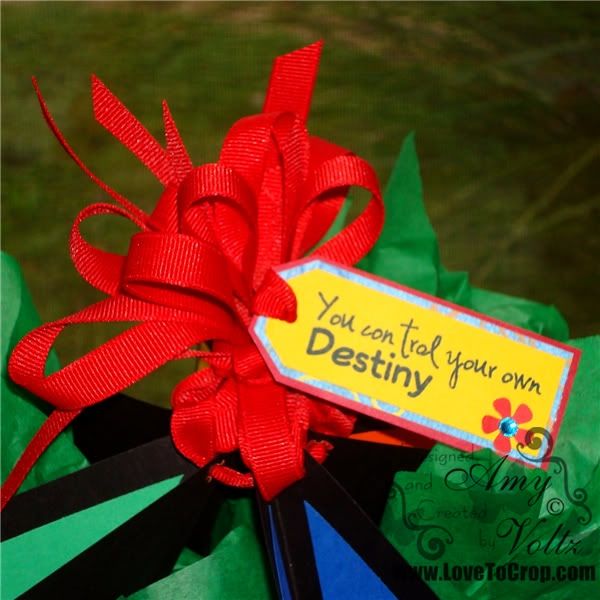 I used the "You control your own Destiny" sentiment from the "
Positive Thoughts
" Stamp Art Set by
K Andrew Designs
...
I'd like to thank Jamie for including me in this super FUN School Blog Hop -- I'd also like to thank all of my wonderful friends and followers who take the time to hop through and help make this such a FABULOUS hop!! Now.... Before I send you off to your next stop on the hop... What's a hop without some
GOODIES
???
We have a WONDERFUL Grand Prize for one lucky hopper -- A $20 Gift Certificate for Designs On Cloud 9 and a $5 Gift Certificate for Jen's Digi Stamps!! To be eligible, please visit each "Blog Hop Stop" and leave a comment (remember to visit BOTH days)!! One random winner will be chosen on Monday, September 26th... For more details on what you could choose if YOU are the winner, please be sure to visit our sponsors:
I ALSO have a little blog candy for you!! I will be sending a pack of 6x6 paper and embellishments to one fabulous
winner
!! :)
To be eligible for my blog candy:
Please

become a follower of my blog and leave me a comment

answering this FUN question: "What is your favorite school event (mine is track meets!!)?"!!
If you leave your email address (please leave it in SAFE scrapbookingwithamy at gmail dot com form), I will be happy to contact you if you are the winner; otherwise, you will need to check back after Wednesday, September 28th to see if you are a winner. No captcha here, so commenting is quick and easy!! :)
Thank you again for checking out my project... Now hop on over to
Staci's blog
and remember to visit all the stops for more chances to WIN!!
Here's a list of the entire hop, in case you get lost along the way or want to revisit anyone (please note that I will update the following links to take you directly to each participants post if you are joining the hop later in the week!!)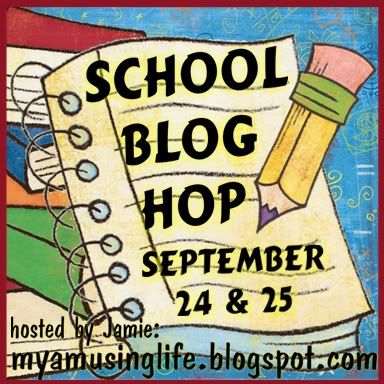 Until next time,