Welcome to Day TWO of the School Blog Hop!!
We're so happy you could join us for this second day of showcasing cards, layouts and projects with a "school" theme!! You'll find an array of ideas throughout the hop -- From gift ideas to cards and more, we hope you'll enjoy each and every project along the way!! This is a TWO-DAY hop with NEW projects for each day, so be sure to catch both days for maximum ideas (you'll find the entire line-up below my post -- or
CLICK HERE
if you need the line-up for Day ONE)!!
Since class has already begun... Let's get started!! If you've hopped over from
Janet
, then you are in the right place!! If you've just popped in to visit my blog or are reading this via email and you'd like to join our School-Themed FUN, then please
CLICK HERE
to start at the beginning with
Jamie's blog
because... Starting at the start is always SMART!! :)
Yesterday, I made a school-themed gift box... For today's hop, I'm sharing some Lunchbox Goodies for your little ones (or maybe your big ones, if they'll let you get away with it)!!
Aren't those little gummy goodies ADORABLE??!?!? Oh my, I nearly jumped for joy when I found them at my local Dollar Tree... Here's a few close-ups...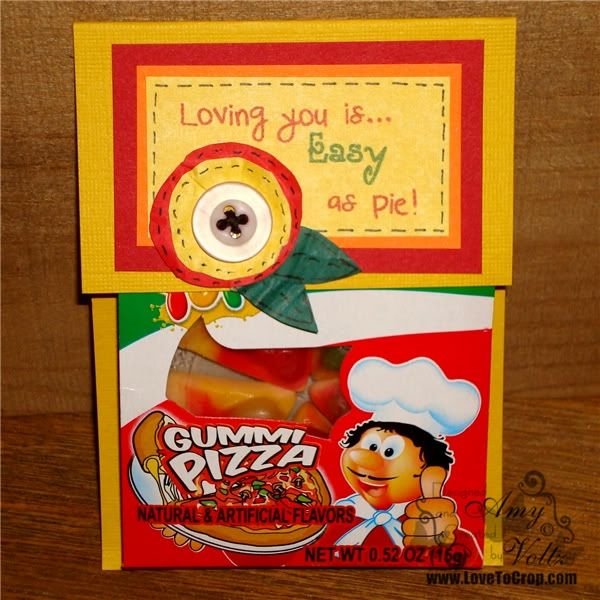 Let your kiddos know that loving them is easy as (PIZZA) pie... Who doesn't love pizza???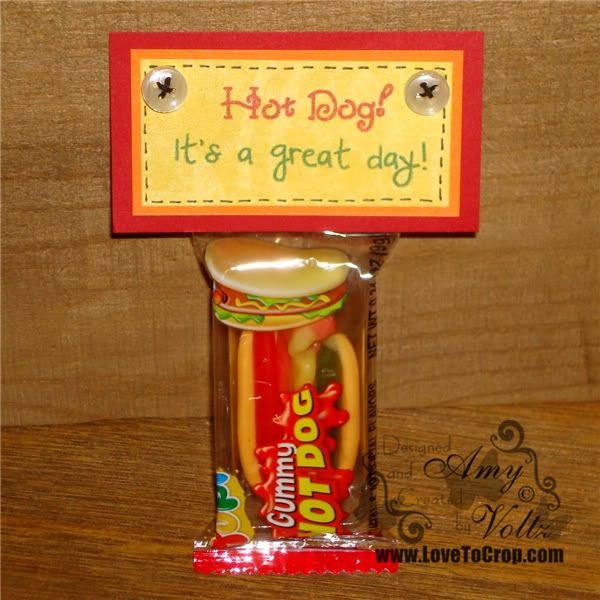 "Hot Dog! It's a great day..." Well, it IS a great day!! Be sure to remind your kiddo of this fact in a FUN (and YUMMY) way...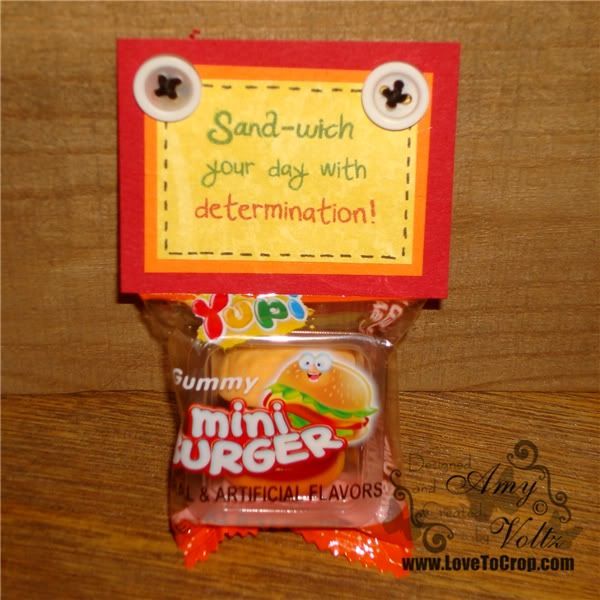 When times (and tests) are hard, remember to "sandwich" your day with determination -- You simply cannot fail when you are determined to succeed!! :)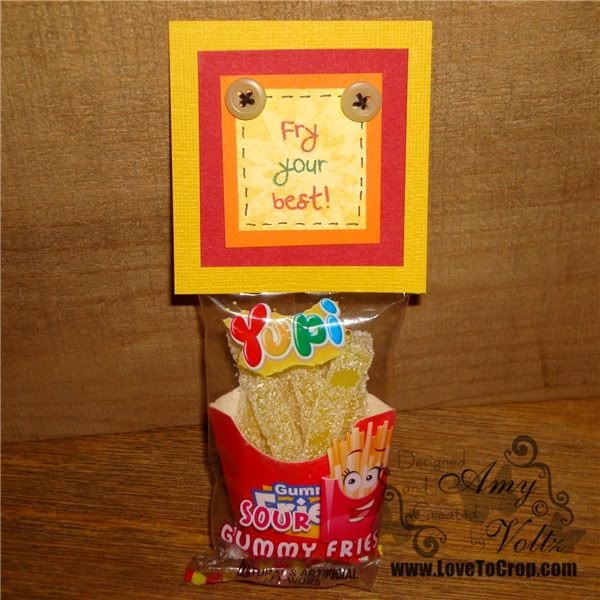 And here's my favorite!! Sour gummy fries that say "Fry your best!" Yippee!! You can't go wrong when you try your best! :)
All of these FABULOUS sentiments are from the "
Food For Thought
" Stamp Art Set by
K Andrew Designs
... To make this set yours, be sure to
CLICK HERE!!
I'd like to thank Jamie for including me in this super FUN School Blog Hop -- I'd also like to thank all of my wonderful friends and followers who take the time to hop through and help make this such a FABULOUS hop!! Now.... Before I send you off to your next stop on the hop... What's a hop without some
GOODIES
???
We have a WONDERFUL Grand Prize for one lucky hopper -- A $20 Gift Certificate for Designs On Cloud 9 and a $5 Gift Certificate for Jen's Digi Stamps!! To be eligible, please visit each "Blog Hop Stop" and leave a comment (remember to visit BOTH days)!! One random winner will be chosen on Monday, September 26th... For more details on what you could choose if YOU are the winner, please be sure to visit our sponsors:
I ALSO have a little blog candy for you!! I will be sending a pack of 6x6 paper and embellishments to one fabulous
winner
!! :)
To be eligible for my blog candy:
Please

become a follower of my blog and leave me a comment

answering this FUN question: "What is (or was) your favorite school LUNCH (we all had ONE we looked forward to -- mine was grilled cheese!!)?"!!
Receive a BONUS chance when you follow Love To Crop! via Networked Blogs -- (CLICK HERE then leave me an extra comment for your bonus chance!)
If you leave your email address (please leave it in SAFE scrapbookingwithamy at gmail dot com form), I will be happy to contact you if you are the winner; otherwise, you will need to check back after Wednesday, September 28th to see if you are a winner. No captcha here, so commenting is quick and easy!! :)
Thank you again for checking out my project... Now hop on over to
Staci's blog
and remember to visit all the stops for more chances to WIN!!
Here's a list of the entire hop, in case you get lost along the way or want to revisit anyone (please note that I will update the following links to take you directly to each participants post if you are joining the hop later in the week!!)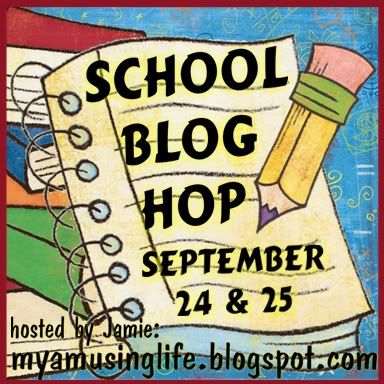 Until next time,