Hello, hello, my fabulous friends and followers!! :) I'd like to take a moment to say WELCOME to my NEW friends -- It means so much to me that you're here!! And I'd like to say THANK YOU to
all
of you --- It makes my heart soooooo happy to see comments from familiar "faces" so often...
This post was actually supposed to go "live" earlier this week, but for those of you who haven't heard yet... Well, my laptop had an unfortunate end. :( This means that I'm more limited with when I can visit other blogs... I'm very sad to not have a laptop anymore, but at least I can still post and blog hop from this computer.
Anyway, there's still a few days left to join this week's challenge over at
Lasting Memories
!! :) As you know, I simply LOVE doing layouts, and Lasting Memories is ALL about layouts (and layouts only -- no cards -- woot woot!!)... This week over at
Lasting Memories Layout Challenges
, we've been challenged to show off those tags on our layouts! :)
There is no doubt about it... I LOVE fireworks!! The-Boy-Child and I showed up for the 4th of July fireworks show about TWO HOURS EARLY this year because I wanted to make sure we would have VERY good seats (I left my book and my phone at home accidentally -- and I didn't go back for them, so that ought to tell ya how much more I love fireworks than texting, surfing, or reading...). I have recorded fireworks displays so I can replay them in the dead of winter (and pretend it's a warm summer night!), and I have taken THOUSANDS of pictures at each event (literally... thousands.). Last summer, after one of the Pittsburgh Pirates baseball games, they had a Skyblast concert (George Thorogood) featuring TONS of fantastic fireworks... I.was.in.heaven. :) Obviously, I realized that I couldn't possibly scrapbook all of the fireworks pictures, but there were many that I really, really liked... So when I saw that we were using tags for a layout, I thought maybe this was the perfect opportunity to get a bunch of those pictures into one layout... Lemme know what ya think!! :)
3 Girl JAM
- I even added a bit to the zipper pull and to all of the tags!!).
Freedom isn't Free
" Stamp Art Set by
K Andrew Designs
and repeat stamped it across the wavy strips (these stamps are super easy to adjust on your acrylic block to achieve the perfect wave)...
Creative Memories tag punch
(also distressed and faux-stitched)... I hand lettered the title and then went over it with a Gelly Roll clear stardust pen to give is a little sparkle. :)
Ready for a little more inspiration??? Wait til you see all the fantastic layouts that my Design Team Sisters over at
Lasting Memories
made!! Please be sure to click on the logo below to check out the creativity!! :)
TAG!! You're it!! It's your turn!! Create your layout using tags (there is an optional sketch if you prefer as well!!), and link it up at
Lasting Memories Layout Challenges
...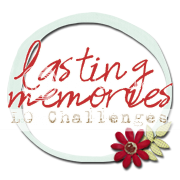 I can't to see what you create!! :)
Until next time,