We're so excited to be doing this hop!! Lisa, the hop hostess, has assembled a fabulous lineup with some very talented ladies... There will be lots of fun projects, along with some great blog candy, and a great grand prize for this hop (details on
Lisa's blog
). This is a TWO-DAY hop with different projects for each day!! You'll definitely want to see what everyone has planned for tomorrow too, so be sure to come on back for MAXIMUM chances to WIN!! :)
If you've hopped over from the super-talented
Sher
, then you are in the right place!! If you've just popped in to visit my blog or are reading this via email and you'd like to join the FUN , then please
CLICK HERE
to start at the beginning with
Lisa's blog
... You won't want to miss out on ANY of the Fall & Halloween FUN!! :)
Today I decided to focus on something that I enjoy about the Halloween season... Passing out CANDY!! Since September, the grocery store has had shelves of seasonal candy... It's so hard to pass up the individually wrapped Twizzlers (my all-time favorite) and mini Cow-Tails... And while I am not a fan of candy corn (at all!!), our local grocery store has about 7 different "flavors" of candy corn now... I must admit I was a little bit curious about what "Apple Cider" candy corn would taste like and how close "Tangerine" candy corn was to an actual tangerine!! They also have Indian candy corn, and it tastes like CHOCOLATE (who can resist chocolate???)... So that's what I decided to use to fill these awesome little "sour cream cups"!!
Fall-O-Ween
" Stamp Art Set by
K Andrew Designs
... Isn't that just perfect for these little Halloween TREATS??? :)
I'd like to thank Lisa for including me in her hop -- I'd also like to thank all of my FABULOUS friends and followers who take the time to hop through and help make this such a WONDERFUL hop!! Now.... Before you leave... What's a hop without some
GOODIES
???
I have a little blog candy for you!! I will be sending a pack of 6x6 paper and embellishments to one fabulous
winner
!! :)
To be eligible for my blog candy:
Please

become a follower of my blog and leave me a comment

answering this FUN question: "What's your favorite Halloween candy?

(Does anyone remember what mine is?)

"

!!

Receive a

BONUS

chance when you subscribe via email (enter your email address in the box at the top of this page -- you do not need to leave a second comment, all newly confirmed email addresses will be added to this drawing).
You will also receive a

BONUS

chance should you decide to follow Love To Crop! via Networked Blogs OR "Like" the Love To Crop! facebook page (again, automatic entries by notification, no need to comment)...
If you leave your email address (please leave it in SAFE scrapbookingwithamy at gmail dot com form), I will be happy to contact you if you are the winner; otherwise, you will need to check back to see if you are a winner. No captcha here, so commenting is quick and easy!! :)
Now it's time to send you on your way to the super-sweet...
Gina!! :)
Thank you again for checking out my project... Here's a list of the entire hop, in case you get lost along the way or want to revisit anyone (please note that I will update the following links to take you directly to each participants post if you are joining the hop later in the week!!)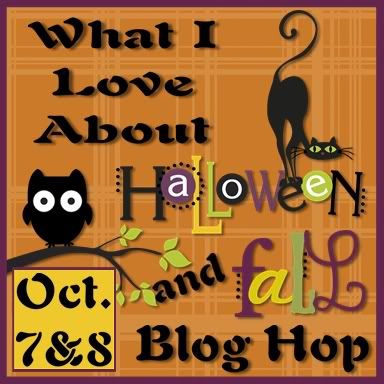 Until next time,