We're so excited to be doing this hop!! Lisa, the hop hostess, has assembled a fabulous lineup with some very talented ladies... There will be lots of fun projects, along with some great blog candy, and a great grand prize for this hop (details on
Lisa's blog
). This is the second day of the hop, and everyone has different projects for each day; so if you missed DAY ONE, be sure to
CLICK HERE
for MORE IDEAS, the DAY ONE Hop Links, and MAXIMUM chances to WIN!! :)
If you've hopped over from the super-talented
Sher
, then you are in the right place!! If you've just popped in to visit my blog or are reading this via email and you'd like to join the FUN , then please
CLICK HERE
to start at the beginning with
Lisa's blog
... You won't want to miss out on ANY of the Fall & Halloween EXCITEMENT!! :)
For day two, I decided to focus on my favorite thing about FALL... Do you know what that is??? It's the changing leaves!! :) Here in Pennsylvania, we are blessed with some very beautiful fall days... We all love to go for a drive and just look in amazement at the palette of color during Autumn.... So I made this card with some beautiful leaves...
Fall-O-Ween
" Stamp Art Set by
K Andrew Designs
... I love how many different sentiments you can create with this one set, but it's even more exciting to see how many sentiments you can create with ALL the mix-n-match sentiments!! :)
Creative Memories Reminisce Power Palette
for the layers in this explosion box... If you would like to see more pictures and details, you can see the original post by
CLICKING HERE
. :)
GOODIES
???
I have a little blog candy for you!! I will be sending a pack of 6x6 paper and embellishments to one fabulous
winner
!! :)
To be eligible for my blog candy:
Please

become a follower of my blog and leave me a comment

answering this FUN question: "What's your favorite thing about Fall?"

!!

Receive a

BONUS

chance when you subscribe via email (enter your email address in the box at the top of this page -- you do not need to leave a second comment, all newly confirmed email addresses will be added to this drawing).
You will also receive a

BONUS

chance should you decide to follow Love To Crop! via Networked Blogs OR "Like" the Love To Crop! facebook page (again, automatic entries by notification, no need to comment)...
If you leave your email address (please leave it in SAFE scrapbookingwithamy at gmail dot com form), I will be happy to contact you if you are the winner; otherwise, you will need to check back to see if you are a winner. No captcha here, so commenting is quick and easy!! :)
Now it's time to send you on your way to the super-sweet...
Gina!! :)
Thank you again for checking out my project... Here's a list of the entire hop, in case you get lost along the way or want to revisit anyone (please note that I will update the following links to take you directly to each participants post if you are joining the hop later in the week!!)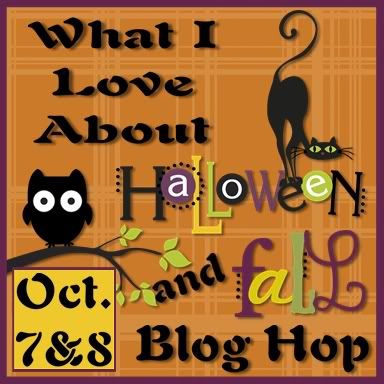 Until next time,