Welcome to the "Holiday Wishes" Getting Cricky Blog Hop!!
We're so happy you could join us for this month's Getting Cricky Design Team Blog Hop!! In addition to Kristal and the Senior Design Team, we look forward to introducing you to TEN member of our NEW Junior Design Team (be sure to visit Kristal's Blog to see ALL of our "new additions"!!)... Each of us, along with our
Special Guest - Ellen from "a little bit of this..."
, are so pleased to have you here with us!! Throughout the hop, you'll see NEW ideas for creating cards and projects with Kristal's stamps sets!!
If you've hopped along from
Ildi
then you are in the right place!! If you are just joining me from your dashboard, or reading this via email, please be sure to
CLICK HERE
to start at the beginning with
Kristal's blog
(you'll want to catch up on all the FUN!!)...
Each of Kristal's stamp sets benefit charity. At least $1 per stamp set goes to benefit the charity noted on the stamp set package. Kristal is donating to the following charities: Cancer Angels, Storefront Shelter for Homeless Children, Intrepid & Fallen Heroes, E. Glaser Pediatric AIDS Foundation, Doorways Shelter for Women & Children (Domestic Violence), Wayside House for Women, Camp Good Days & Special Times, Adopt a Classroom, and Autism Research Institute. Kristal will donate $1 for every stamp set sold, retail or wholesale to the charity noted; and over time believes this will add up to some wonderful miracles for these special people. So you can feel good that each time you purchase a K Andrew Designs art stamp set, someone around the country is receiving some good help!
K Andrew's stamps are all made and assembled here in the USA, which is very important to Kristal. This ensures all product materials are safe and that jobs are being provided and maintained here in America. You can learn even more about Kristal's stamps (and pick some up for yourself) by visiting her online store:
K Andrew Designs
To say "THANK YOU" for hopping along with us this weekend, we have a FABULOUS SPECIAL for you to take advantage of for THIS WEEKEND ONLY (thru Sunday, November 20th):
your ENTIRE Stamp Purchase!! Woot-woot!!
Kristal's stamp sets are perfect for cards, layouts, and so much more... For my project, I'm featuring the Winter Wishes Stamp Art Set...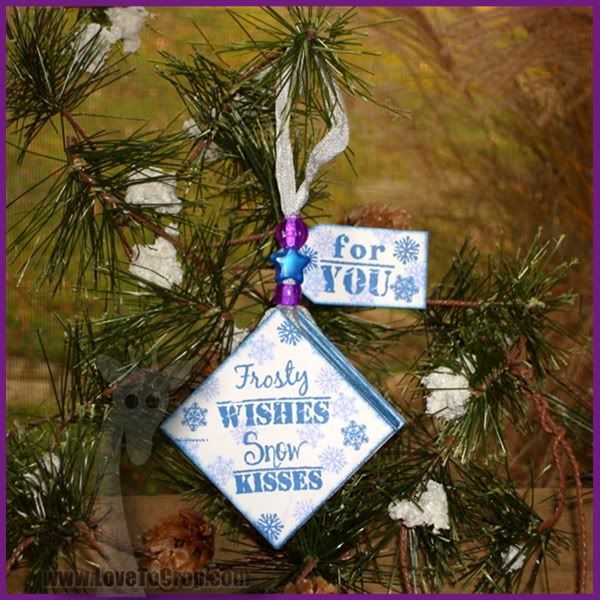 I made this nifty little ornament/tag... Of course, things never are what they first seem with me, are they???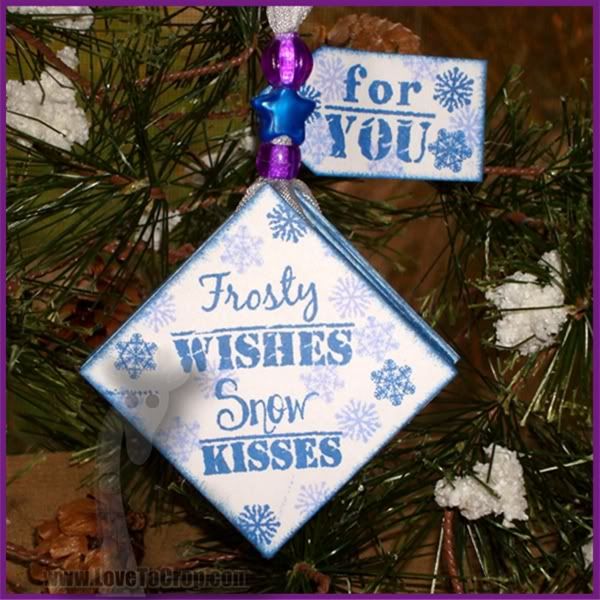 I love this combination of stamps -- Frosty wishes, Snow kisses... If I have to think about snow coming, I want to think of the snow as leaving sweet little kisses (not mountains of shoveling)... hee hee...
When you pull the beads away from the "tag".... It begins to open...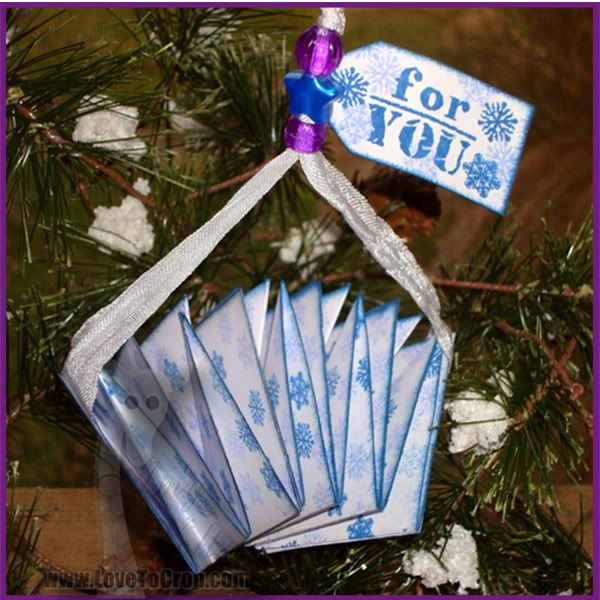 And as it fans out, it reveals... This amazing, adorable, pop-up, WOW that I learned from
THIS VIDEO TUTORIAL
(so super easy!!)...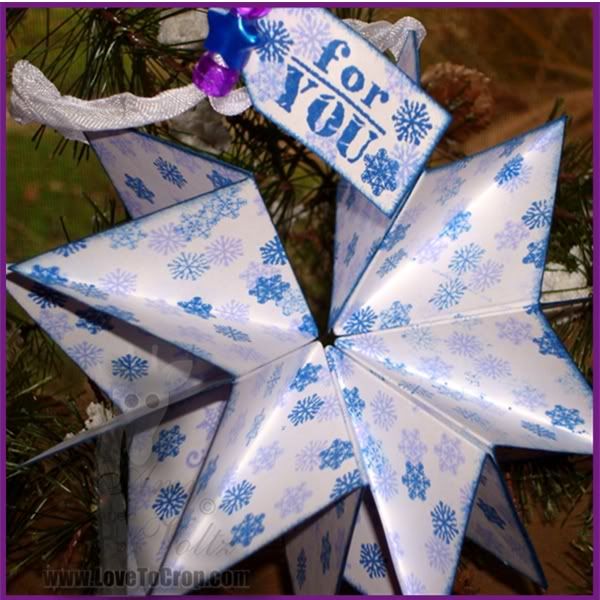 How pretty would that be hanging on a tree or from a garland??? And what a FUN little addition to a present or gift bag!!
Not only did I use the Winter Wishes set for all of the phrases (including "for YOU"), but also for all those fun little itty-bitty snowflakes all over the paper!! I love how CLEAR the stamped image is on these itty-bitty snowflakes -- even with the lighter stamp color, they look FANTASTIC!! :)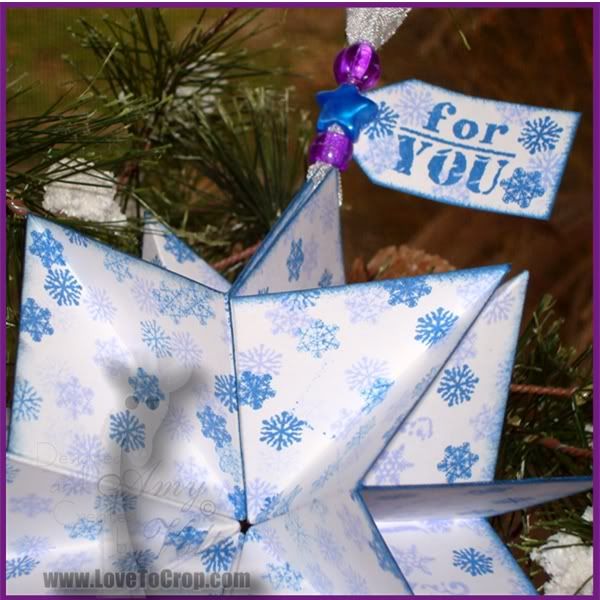 And there you have it!! Isn't that so much FUN??? I hope you'll make one (or many) too!! For more details on the Winter Wishes Stamp Art Set or to make this set YOURS, please click on the preview:
Winter Wishes

BLOG CANDY ALERT!! I have a 6x6 Paper Pad and Mini Embellishment Pack for one LUCKY hopper tonight!! Simply leave me a comment on this post answering this FUN question:
"What are YOU most looking forward to this Holiday Season???"
I'm looking forward to spending Thanksgiving morning doing a 5k with my FABULOUS kiddos before we head to my parents' house for some YUMMY Turkey and cranberry sauce!! :)
Remember, I'm in a whole BUNCH of hops this weekend, so be sure to visit them all for MAXIMUM chances at LOTS of Blog Candy Goodness!! :) Simply follow the links at the top of my blog for all the current candy chances (I'll update these throughout the weekend -- NINE chances in all!!)
And NOW, I'm THRILLED and HONORED to get to introduce you to our very first NEW Jr DT Member... Hop on over and welcome Amanda to our team (and then continue on to NINE more of our FABULOUS NEW Jr DT Members too).....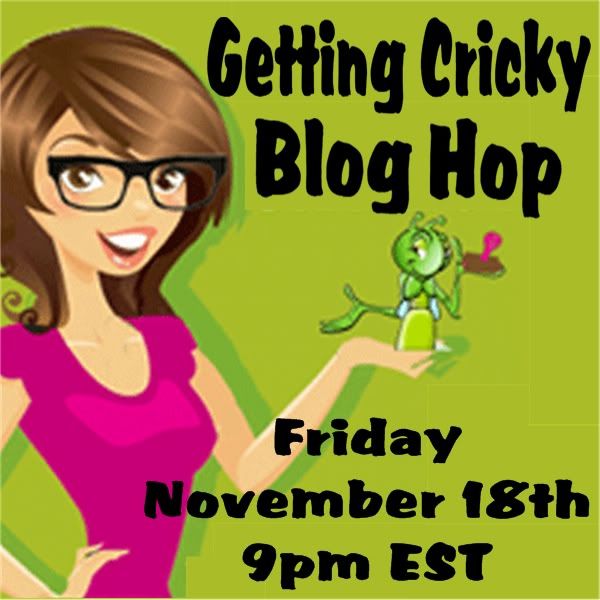 ........................................