Hey all!! Thanks so much for stopping by... If you're here for the Love To Crop! Friday Challenge, please scroll down just a little....
If you are here for the "What I Am Thankful For" Blog Hop (begins at 8am CST on Friday and continues through Saturday), I apologize for not having a post for you -- After a few blogger mishaps, I accidentally deleted my post for today... I will work on getting it back up, but I'm without a laptop and won't be near a computer until later...
Please continue on to the next hop stop: Janet...
By the way, and in case you're wondering... What I'm Thankful For most of all rarely changes -- I have two incredibly amazing kiddos that keep my world turning... My parents are kind, loving, and generous beyond compare... And while every day may not be good, there's something good in every day... Thanks again for stopping by. Hope to see you again soon!!
If you need any of the other hop links, here is the entire line-up...
Lisa
http://handmadewithlove-lisa.blogspot.com/
START HERE!!
Ashley
http://theglamoroussideofscrapping.blogspot.com
Jamie
http://myamusinglife.blogspot.com
Cathie
http://cathiescafe-scraphappy.blogspot.com/
April
http://www.curlsandgrins.blogspot.com/
Sherry B
http://www.patternsbysher.blogspot.com
Anita
http://www.anitaandbugs.blogspot.com
Gina
http://californiascrappin-gcinderella21.blogspot.com/
Amy
http://www.lovetocrop.com
Janet
http://www.createatdreamscrapbooks.blogspot.com/
Shawnee
http://www.blessedonthebrightside.com
Rachelle
http://www.creationsbyrachelle.blogspot.com
Amber
http://pixiperfectcreations.blogspot.com/
Barbara
http://barbarab3.blogspot.com/
Sherry W
http://www.upordowntheyrebeautiful.blogspot.com/
Christina
http://cema1cema.blogspot.com
Linda
http://lindascreativity.blogspot.com
Theresa
http://www.thescrapbookingqueen.com
Vicki
http://mawmawsthoughts.blogspot.com/
Suzanne
http://cricutcraftingrammy.blogspot.com/
If you are here for the Love To Crop! Friday Challenge, there will NOT be a challenge this week. Due to my overwhelming work schedule at the moment, I have not been able to finish visiting my participants from the last challenge yet (and this makes me sad!!)... Rather than add more to my super-full plate, I'd like to wait a week (or possibly two) before starting up the challenge again (YES, I'll DEFINITELY be back with a NEW challenge soon!!) with the hopes of catching up on seeing all the amazing projects from the last challenge... In the meantime, please be sure to check out the challenges found at FOUR of my favorite challenge sites: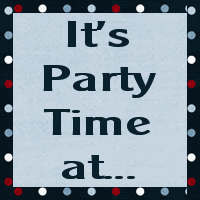 The current challenge is "Birthday Party" -- Link up to THREE new Birthday Party projects!!

The current challenge is "Fall with a pumpkin" -- Show off those Halloween, Hayride, and Harvest projects!!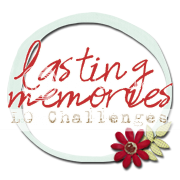 The current challenge is "Cherish" -- Show us what you cherish!!

The current challenge is "Black & Orange" plus one other color!! A new challenge starts SUNDAY!!
Until next time...