Okay, admit it... How many times have you accidentally written the year as 2011 so far this year??? Well, I had a heckuva time convincing myself that the year on this layout should really be 2011 instead of 2012!! :)
Happy GLORIOUS Sunday, friends!! Can you believe that, despite the frigid temperatures and snow-covered ground, the SUN is shining AGAIN??? Yep, the sun shine on Sundays is starting to be a tradition... And I LOVE it!! :) Not so good for the snowmen, but sure is good for ME!! :)
So, as ya know, I really look forward to Sundays... Not just for the SUN (and for the SON), but also for the FUN challenges of the day!! Today, over at
Lasting Memories Layout Challenges
, my Design Team Sisters and I were challenged to create a layout with a "Happy New Year!" theme!! This can be a layout showing us how you celebrate the New Year, what your resolutions are, what you hope to accomplish, or any other interpretation of the challenge (as long as you can connect it to the theme!!)... Remember,
Lasting Memories
is ALL about layouts (and layouts ONLY), so pull out that 12x12 paper and create something that tells us what the New Year means to YOU!! I can't wait to see what you create!! Be sure to
pop on over
and see all the AMAZING Design Team inspiration and then add YOUR layout by this Saturday, January 21 at 9pm EST!!
Here's what I created....
Creative Memories Delight Fashion Diva 12x12 Additions kit
... I also used CM's raspberry and purple cardstock... The wavy outline was created with the
Jumbo Wavy Square Pattern (CM's Custom Cutting System)
... I used a portion of the center that was cut out to mat the 5x7 photo of the girls as well... I liked how it looked with the wave on only two sides of the photo. :)
CM's Embossed Star Maker (without the embossing option)
and Stampin' Up!'s Small Star Punch. That fabulous Baby Pink ribbon is some of my very favorite from
3 Girl JAM
(she has an AWESOME Valentine's package right now, and this ribbon is part of it!! Don't miss out!!). The "New Year's Eve 2011" title was cut from the "Feeling Groovy" Cricut Lite Cartridge (a font specifically requested by The-Girl-Child, making this a must-use on this layout!!).
Haven
!! YAY!! I look forward to seeing YOUR take on the challenge!! :)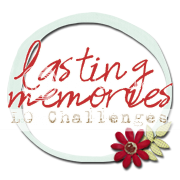 Until next time...