Happy Wednesday, friends and followers!! I had a bit of a hiatus from decorating my celebrations at the
Decorate To Celebrate! Challenge Blog
, but I am SO HAPPY to be back to creating some FUN party supplies and decorations again!! :)
The NEW Challenge at
Decorate To Celebrate!
is to create a party favor, treat bag, banner, sign, decoration, or any other party-themed project (as long as it's not a card or a layout) for a
PINK Diva/Princess Party
!! I actually had a LOT of fun making a few items for this theme, wanna know why??? Cuz I had a little inspiration and encouragement from my friends, Dawn and Cecilia!! :) My mojo had taken a teeny-tiny vacation this week, and when your mojo takes a break, it's always a good idea to surround yourself with positive people who inspire your creativity!! Wait til you see what great ideas my positive peeps helped to inspire.....
When the night was over (and some of the wee hours of the morning too!), this is the end result of the creative FUN.....
the
"Fashionable Friends" Stamp Set
from
K Andrew Designs
...
"Fashionable Friends" Stamp Set
so that I could stamp "the simply fabulous" before adding each Diva Party Guest's name (cut from glitter paper using a Sizzix alphabet die strip -- sorry, the font name escapes me at the moment)....
Now... Pop on over to
Decorate To Celebrate!
and check out all of the other AMAZING projects created by the DTC Design Team... There's even some EXCITING NEWS about our BRAND NEW Design Team Member....
Amy from Amy's Crafting Space
!! Amy has participated in MANY of the DTC challenges so it is AWESOME to have her as a part of the team!! I'd LOVE IT if you would pop over to
her blog
and CONGRATULATE her on this new endeavor (you can click on her blinkie below)!! :)
And when you're ready to add your creative project for a DIVA PARTY (be sure to use PINK), hop on over to Decorate To Celebrate! and LINK UP -- I can't wait to see what you create!! :)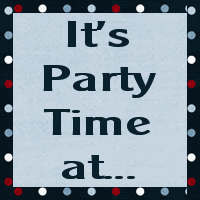 Until next time,