Here for a Hop or GIVEAWAY??? Use these QUICK LINKS to find the right spot fast!! :)

Achievements & Honors!!
Top Honors!
'Trick or Treat or Something Sweet' Challenge #37 10/15/12
'All About You' Challenge 4/24/11


...AND...




'We're Going Floral' Challenge 5/22/11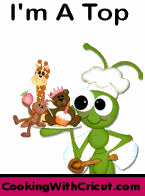 Challenge #28- 3 Flowers and the Color Purple! 5/4/11
'Very Valentines' Challenge 1/30/12
I won a challenge here:
and here...
I was Featured Here!!
'Very Valentines' Challenge 1/30/12